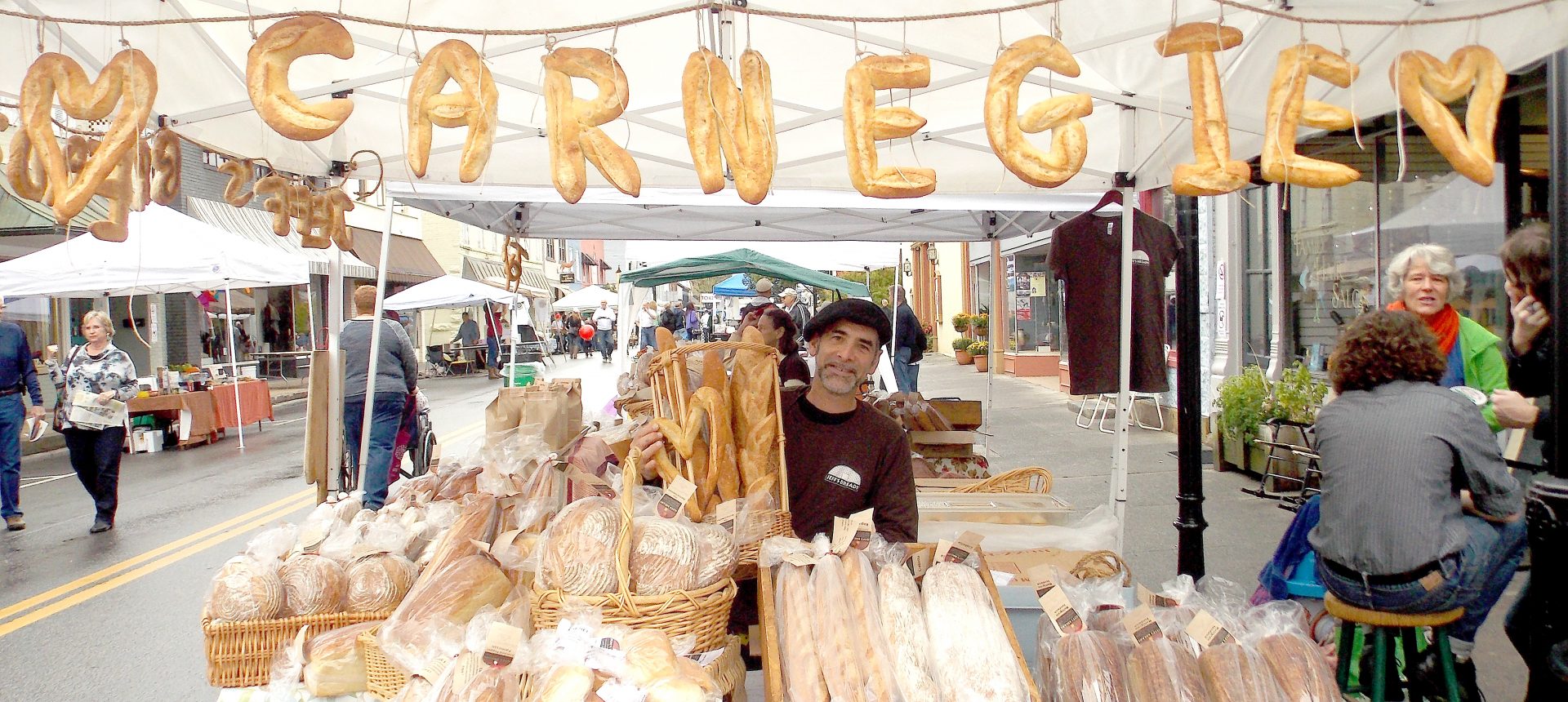 The 37th annual Taste of Our Towns (TOOT) festival takes place Saturday, Oct. 9, from 11 a.m. to 3 p.m. Thousands of residents and visitors from across the region gather on the streets of historic downtown Lewisburg to sample delicious food from local restaurants, civic clubs, and nonprofit organizations.
TOOT is not only Carnegie Hall's largest annual fundraiser, but also a profit-sharing opportunity for vendors. "We hope that other non-profits will reap the benefits of this mutual fundraiser and join us in this year's festivities," states Development Director Molly Arbogast. "TOOT is a great opportunity to showcase regional organizations, church and school groups, and businesses," she adds.
To participate, a $50 booth reservation fee ($25 for nonprofits) is required to reserve booth space. This fee helps cover the costs of marketing and operating the event. It also ensures that prime booth locations will be filled the day of the event in accordance with the map that is distributed. The goal of TOOT is to raise funds to allow Carnegie Hall to continue to provide arts and education programming to the people of the Greenbrier Valley.
Food vendors should be prepared to serve bite-size foods to some of the 7,000 visitors to TOOT. Vendors are expected to abide by all regulations as set forth by the Greenbrier County Health Department. A Food Vendor Application, TOOT Rules and Information, Greenbrier County Department of Health Requirements with a link to their website, and Application for A Permit To Operate A Temporary Food Establishment are located at www.carnegiehallwv.org/taste-of-our-towns.
To register please visit www.carnegiehallwv.org/taste-of-our-towns and complete the online Food Vendor Application form and submit it by Friday, Sept. 10. Booth location preferences are fulfilled on a first come, first served basis. Carnegie Hall reserves the right to decline an application or to require alternate food selections.
Carnegie Hall and the community look forward to having a safe and successful Taste of Our Towns. Call Molly Arbogast at 304-645-7917 or email development@carnegiehallwv.org with questions.