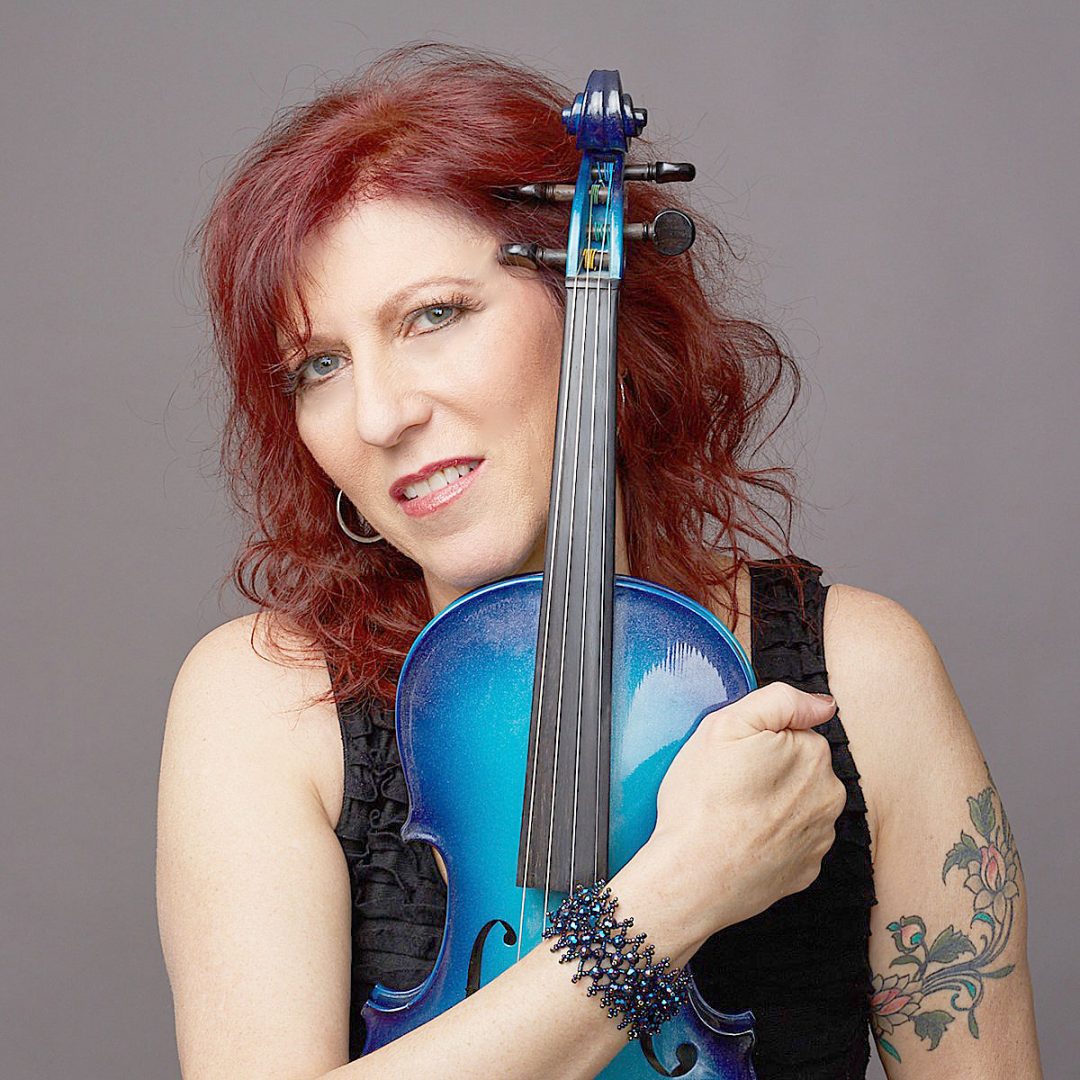 New York City-based pop/rock singer/songwriter and classically trained violinist Deni Bonet will take the terrace for Carnegie Hall's upcoming Ivy Terrace Concert on Thursday, Aug. 5, at 7 p.m. 
The concert will take place outside on Carnegie Hall's Ivy Terrace as attendees watch from the expansive lawn in front of New River Community and Technical College. Concert-goers are encouraged to bring a lawn chair or blanket and pack a picnic to enjoy live music. All Ivy Terrace concerts are free, open to the public, and alcohol free.
Deni Bonet is a pop/rock singer/songwriter and classically trained violinist who has recorded and performed with R.E.M., Sarah McLachlan, Cyndi Lauper, Scissor Sisters, and Warren Zevon among many others.
She was an original member of the cast of the nationally syndicated NPR radio show "Mountain Stage;" singing and performing in her own right and accompanying guests on the show.
Deni left the show to pursue a solo career, with a mission to prove that there is more to the violin than concertos and hoedowns. She has performed at Carnegie Hall, the United Nations, Lilith Fair and the White House for President Obama, the First Lady and Vice-President Biden.
Deni Bonet has become an in-demand act, headlining various festivals, performing arts centers, clubs, colleges and international venues. Her music has been featured on HBO, NBC, American Airlines, several film and modern dance projects, and has been described by the Wall Street Journal as like "Sheryl Crow meets the B-52's."
The remaining Ivy Terrace schedule isAndrew Adkins (singer/songwriter) on Aug. 12, Steel Pterodactyl (original eclectic/dance) on Aug. 26, Seldom Free (original groove/rock) on Sept. 9, and Jack Grace Band (original alt-country) on Sept. 23. The final outdoor concert will be Oct. 7 – artist to be announced.
So mark your calendars and get excited about this summer in Lewisburg. The 2021 Carnegie Hall Ivy Terrace Concert Series is a "must do" for visitors and locals alike and is sponsored by City National Bank. For more information, please visit www.carnegiehallwv.org or call 304-645-7917. 
Deni Bonet