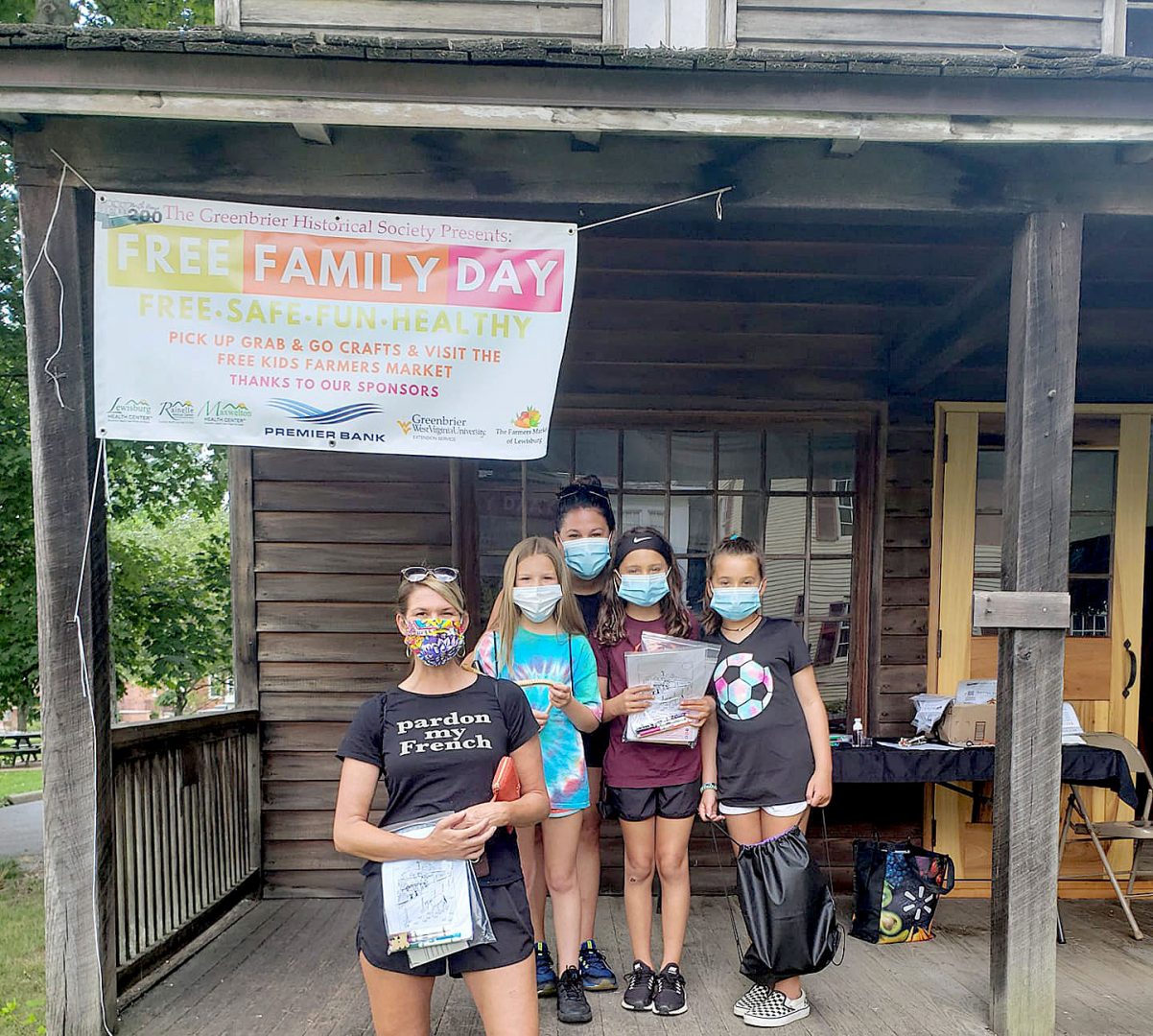 Annual Free Family Day is a day for the Greenbrier Historical Society to give back to the community and its children. From 12 noon to 2 p.m. on Saturday, Aug. 7, visit the lawn of the North House Museum and Archive for educational crafts, historic demonstrations, snacks, lawn games, and more! All attendees will be entered to win a free Escape Room experience from the Greenbrier Historical Society.
Free Family Day is an extension of the North House Museum and will feature activities that are linked to our current thematic exhibits. Try your hand at early tavern culture with card games, stenciling, or quill and ink writing, learn how to spin and weave on take-home spinning and weaving kits, and practice the Native American crafts of rope making and chair caning. There will be a free pop-up farmer's market from 12:30 to 2 p.m. Spend some tokens at the pop-up farmer's market so your family can have a fresh and local dinner. The pop-up farmer's market is sponsored by the Courthouse Farmer's Market and the WVU Extension Office.
All activities and crafts are free and are fun for the whole family.  
Following CDC guidelines, the Greenbrier Historical Society requests that non-vaccinated attendees wear a mask and maintain social distancing during Free Family Day.