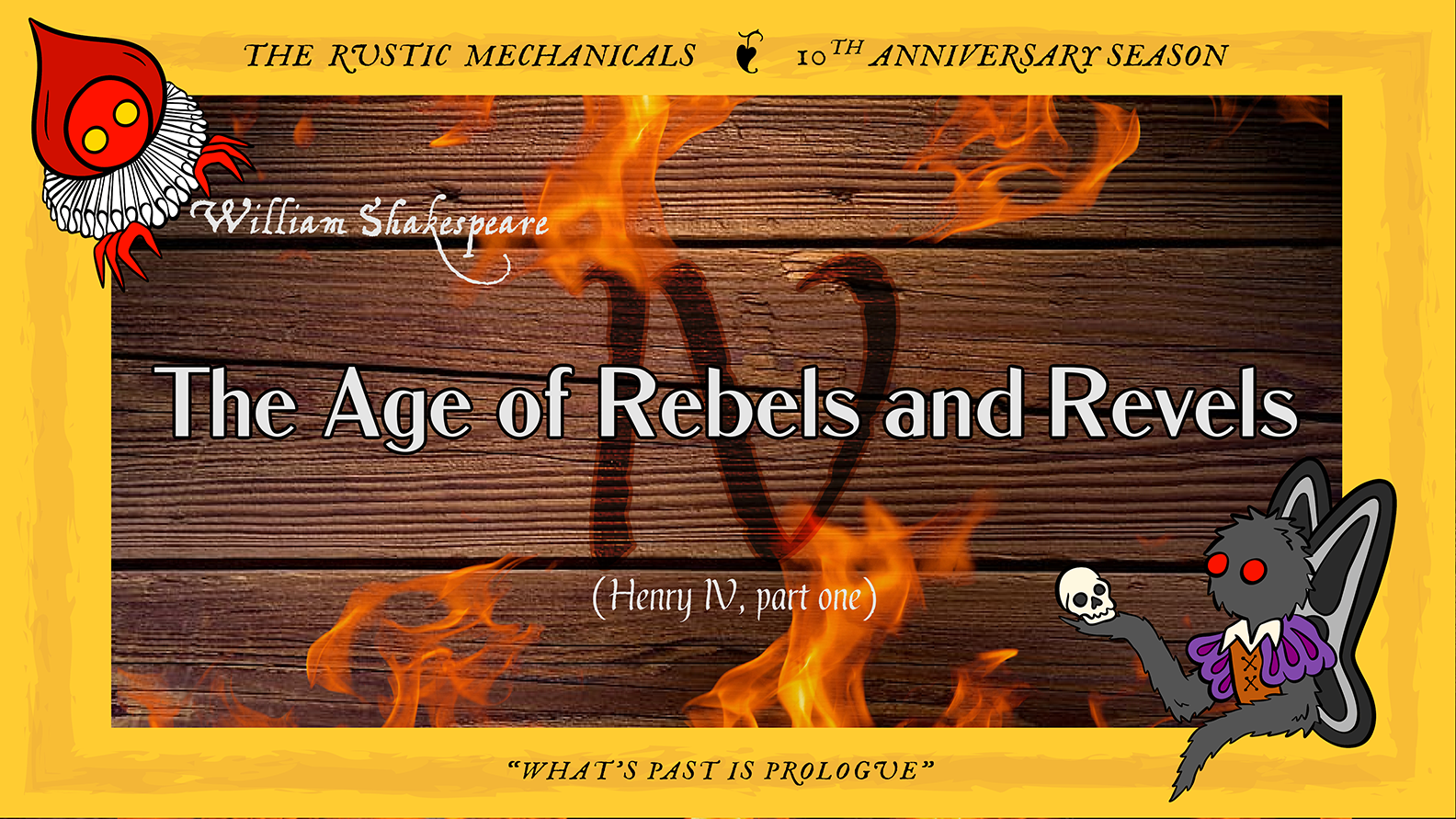 The Rustic Mechanicals, West Virginia's premier theatre troupe, has announced their forthcoming performance of William Shakespeare's captivating classic, "The Age of Rebels and Revels" (Henry IV, Part One). The show is scheduled for Friday, Oct. 13, at 7:30 p.m. at the historic Pocahontas County Opera House.
"The Age of Rebels and Revels" delves into the story of the young King Henry IV, who wrestles with threats to his kingdom from both internal and external forces. Amid the looming shadow of war, the prince indulges in the nightlife of London and forms a bond with the roguish Sir John Falstaff. As conflict approaches, both are thrust into the stark reality of battle, compelling Prince Hal to confront the duties he owes to his family and the crown.
The production is helmed by the accomplished Jim Warren, breathing life into these age-old narratives on stage. The talented cast features actors such as Samantha Huffman, Sinead Perchon, and Seret Cole. This performance will provide an enchanting evening of theatrical excellence, capturing the spirit of Shakespearean drama for contemporary audiences.
The Rustic Mechanicals, founded by Celi Oliveto in 2014, is a leading theatre company in West Virginia dedicated to touring the works of William Shakespeare and other classical playwrights. Their annual lineup of five shows includes the popular West Virginia Shakespeare in the Park(s) outdoor tour and the innovative script-in-hand series, "a Play, a Pie, and a Pint."
Tickets for the performance are available for a suggested donation of $10 for adults, while admission is complementary for attendees aged 17 and under. Tickets can be obtained online at pocahontasoperahouse.org, purchased at the 4th Avenue Gallery in Marlinton, or acquired at the venue's entrance on the evening of the event.
The Pocahontas County Opera House is deeply grateful for the financial support provided by the West Virginia Division of Culture and History, in collaboration with the West Virginia Commission on the Arts. Additional support is graciously extended by Pocahontas County Dramas, Fairs and Festivals, and the Pocahontas County Convention and Visitors Bureau.
Join The Rustic Mechanicals at the Pocahontas County Opera House for an un-missable experience that classical theater enthusiasts and those seeking a rich cultural encounter will treasure. The Age of Rebels and Revels promises to be an unforgettable evening for all.