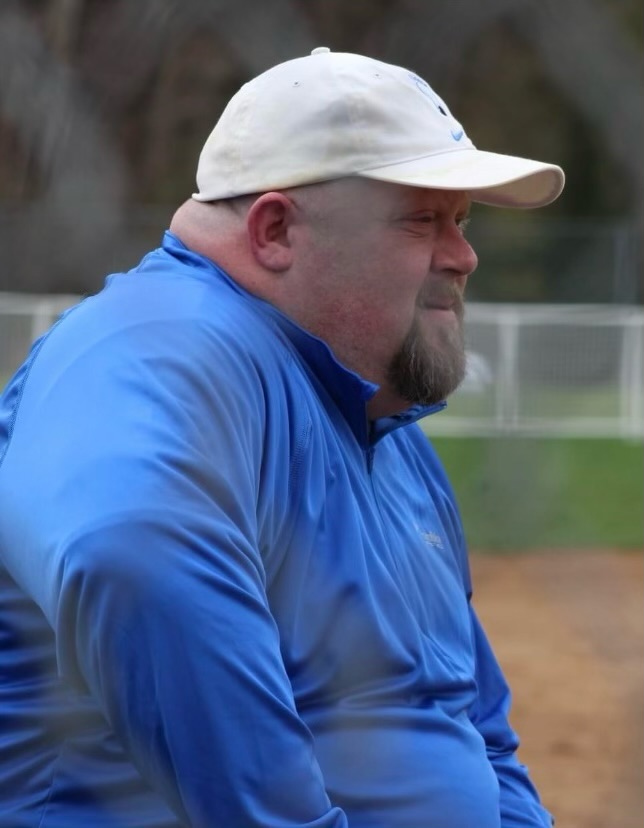 Alderson-Robert Hugh Flack II (Tigger), 49, passed away following a short illness on Friday, Oct. 15, 2021.
He was born Jan. 30, 1972 in Anchorage, Alaska, at Elmendorf Air Force Base to Marsha Flack and Robert Flack.
Tigger was a 1990 graduate at Greenbrier East High School. Following high school, he joined the United States Marine Corps. Once a Marine – always a Marine. He worked for the state and federal prison system and most recently at The Greenbrier Hotel.
He was an avid sports fan who loved college basketball and football, he was a huge Raiders fan, high school sports and softball. Over the years, he coached baseball and softball. Most recently he led his girls (Venom) to the championship game. He was so proud to be their Coach.
He was preceded in death by his grandparents, Boone and Boots Cochran; aunt and uncles, Judy and Bill Hertz, Richard and Kate Martin; and cousins, Kevin and Chris Hertz.
Those left to cherish his memory are his mother, Marsha Ray of Alderson; his father, Robert H. Flack of Nitro; his fiancé, Michelle Gay of White Sulphur Springs; three daughters, Katlyn Flack, Alexandra Flack of Alderson, and Olivia Bennett of White Sulphur Springs; two sons, Dawson Flack of Church Hill, TN and Owen Bennett of White Sulphur Springs; his brother and best friend, Joseph Flack and sister-in-law Jessie; his two nieces, Shyanne Sanford and Megan Flack; his nephew, Jaxon Flack of Lewisburg; and siblings,  Candice Flack and Grant Flack of Charleston, WV. He's also survived by many friends and family and all of his softball family.
Per Tigger's wishes his body will be cremated with a memorial service being held at 12 noon on Friday, Oct. 22, at Lantz Funeral Home in Alderson with Mr. Nathan Taylor officiating.
Friends may call from 11 a.m. until 12 noon at the funeral home in Alderson. Everyone is welcome to attend.
In lieu of flowers, donations may be made to Western End Greenbrier Girls League at Rupert City National Bank or mail to P.O. Box 931, Rupert, WV 25984.
Online condolences may be made at Lantzfuneralhome.com.