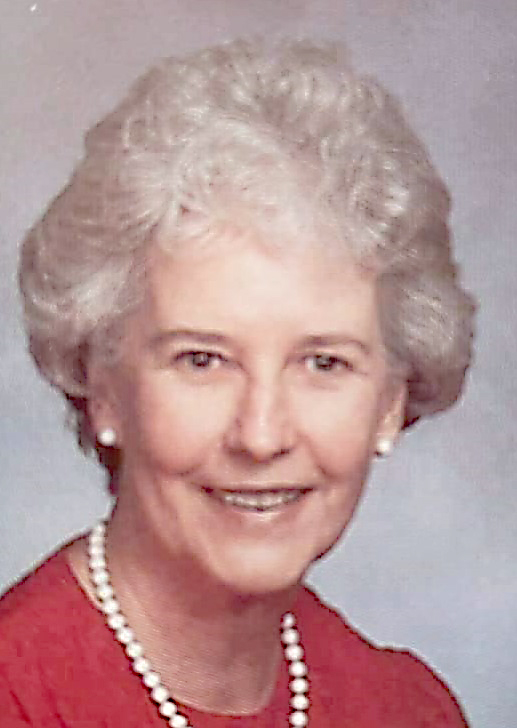 Sarah Elizabeth Droste Brown was born Apr. 8, 1928 to Fred and Pearl Droste.
She graduated Greenbrier High School, and then went on to graduate Longwood College in 1951 with B.S. in Elementary Education. She was a member of First Presbyterian Church in Charleston, WV.
Sally was predeceased by her parents; a brother, Frederick Droste, Jr.; sisters, Dorothy Droste, Mildred Droste, and Martha Gillum (Marvin); husband, James K. Brown; son-in-law, Peter Stephens, and great-grandson, Thomas Whitman LaRue.
She is survived by her three daughters, Carolyn Cleaton (Allen), Patricia Sterner and Julia Silber (Mike); six grandchildren, Elizabeth LaRue (Kevin), Peter Stephens (Jen), Katie Sterner (Matt), Suzie Sterner, Zack Silber (Paige), and Allison Silber; seven great-grandchildren, and two great-great grandchildren.
Sally loved gardening, playing the piano, golf, canning, knitting, painting and reading. But above all, she truly loved being a mother and grandmother. She loved to hear everything that was going on in everyone's lives and looked forward to their calls and visits. Her family gave her great pride. Her youngest great-grandchildren were particularly blessed to spend nearly every day of their lives with her, and she loved to watch them play the piano, or play with their little toys on her bed.
A private funeral service will take place at Ronceverte Presbyterian Church, with Rev. Stephen Baldwin. Interment will follow in Rosewood Cemetery, Lewisburg.
In Lieu of flowers, donations of sympathy may be made to Ronceverte Presbyterian Church, 261 Locust Street, Ronceverte WV 24970.
Wallace & Wallace Funeral Home in Lewisburg is in charge of arrangements. Please send online condolences by visiting www.WallaceandWallaceFH.com.