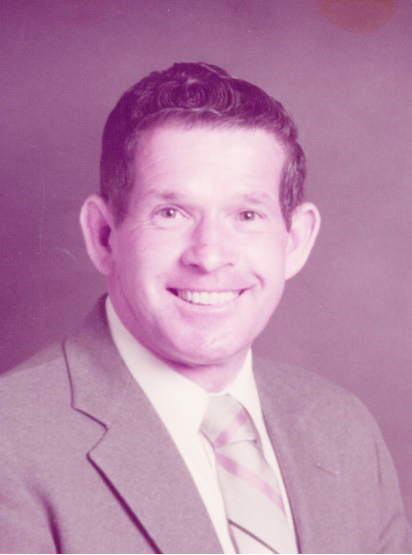 Rev. Verlin Eugene Butcher, 88, took his seat at the heavenly banquet on Wednesday, Oct. 19, 2022.
Rev. Butcher was born in Fairmont on Jan. 4, 1934, the youngest of five children to Madge Marie Harris Butcher and Isaac Franklin Butcher both deceased.
Verlin was baptized on Nov. 11, 1956, and was called to ministry when he was 22 years old. He was licensed to preach in the Christ's Gospel Mission church in 1958 and was ordained an Elder in the United Methodist Church in 1964 where he went on to serve churches in Marion, Preston, Randolph, Nicholas, Greenbrier, Pocahontas, Summers, and Doddridge counties.
He attended Fairmont State and Davis & Elkins Colleges. He has served on Conference and District Committees including Continuing Education Chair, Parish Coordinator, District Disaster Coordinator, and Vice-Chair COM. He retired from ministry in 1996 with 36 years of service and served an additional 20 years in churches in Greenbrier County after retirement. In addition to his service to the church, he worked at Owens Illinois Glass Company, drove school bus for 37 years, and was an accomplished brick and block layer.
He was active in the Ruritan International clubs serving as the Lower WV District Governor. He served as a board member of the Ritchie/Doddridge Habitat for Humanity, and a board member of the Doddridge Ecumenical Council.  He was the president of the Greenbrier County School Personnel Association for several years. He enjoyed playing golf, fishing, and hunting and he enjoyed historical travel with his children and grandchildren. Rev. Butcher "is one who makes the world a better place" and will be missed by all.
In addition to his parents Verlin was preceded in death by the love of his life – of 72 years – Roberta Lee Vincent Butcher who passed away in June 2022; great-grandson, Grayson Butcher of Morgantown; three brothers, Bernard Butcher of Gallipolis Ohio, Robert Butcher, and Beverly Butcher; and sister, Beatrice Kisner, all of Fairmont, WV.
Verlin is survived by his sons, Verlin M. Butcher and wife Cheryl of Crawley and the Philippines, Kenneth Butcher and wife Patricia of Clintonville, Richard Butcher and wife Barbara of Frankford, and Mark Butcher and wife Bobbie Jo of Clintonville; daughter, Rev. Dr. Joy Butcher-Winfree; son-in-law, Olen Winfree of Princeton; grandsons, Matthew Butcher of Friars Hill, Daniel Boggs of Pennsylvania,  Jason Butcher of Florida, Melissa Butcher and partner Ronnie Lazzarine of White Sulphur Springs, Jessica Pyne and husband Brent of Lewisburg,  Leah Wray and husband Mathew of Clarksburg,  Bradley Butcher and wife Amanda of Frankford, Dakota Carden and husband Doug of Ronceverte, Aaron Winfree and wife Callista of Morgantown, Tara Butcher and partner Josh McFerrin of Clintonville, and Trace Butcher of Clintonville; three great-granddaughters, Adrianna Butcher, Ella Pyne and Finley Wray; and five great-grandsons, Gavin, and Mason Pyne, Carson Wray, Camden and Eli Butcher, as well as a Butcher-Winfree, great-grandchild to be born in November. He is also survived by several nieces, nephews and cousins.
Special thanks to his caregivers, Alice Holland and Kathy Remley and Hospice Care.  And a very special thank you to Bill Wallace for his special care.
Services include Visitation at Wallace & Wallace Funeral Home in Lewisburg on Friday, Oct. 21, from 6 to 8 p.m.
Funeral services will be held Saturday, Oct. 22 at 12 noon at Sunrise Chapel UMC in Clintonville with the Pastor Kandy Nuce (niece of Rev. Butcher) and Rev. Dr. Joy Butcher-Winfree officiating.
Memorial contributions may be made to Helping Hands Ministries, P.O. Box 337, Tallulah Falls, GA 30573 (Note: in memory of Rev. Verlin Butcher), and Sunrise Chapel UMC, 17505 Midland Trail West, Lewisburg, WV 24901.
Funeral arrangements are in the care of Wallace & Wallace Funeral Homes in Lewisburg, WV.