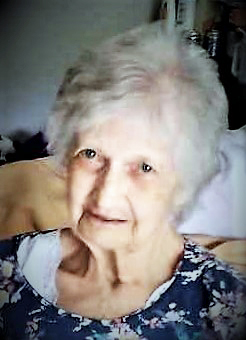 Maxwelton – Opal Faye Ray of Maxwelton passed away at the Brian Center in Low Moor, VA, on Sunday, June 25, 2023, after a brief illness.
Opal was the sixth of eight children of the late Everette T. Lyall and Myrtle Lyall Ross.
She is preceded in death by her partner Billy Gum; daughter, Doris Gail Arbuckle; brothers, William "Carl" and George E. Lyall; sisters, Josephine Germano, Myrtle Jean Waddell, Thelma Lewis, Edith Cogar; as well as her former husband, Avery Roy Ray.
Opal was born and raised in Friars Hill. She was a member of the Clifton Presbyterian Church in Maxwelton. Opal retired from the Greenbrier County School System where she worked as an Instructional Aid. She also worked at the Bendix Corporation in the early days of electronics, but her true calling was caring for her family as a homemaker and mother, where she is remembered as being a hard worker, an excellent cook, and someone who was always ready to lend a helping hand.
She is survived by her sister, Ruth F. Lewis; children, Linda Perry (Charles), Pamela Musser (Bruce), Jerry Ray (Jessica), Gary Gum and Greg Gum; grandchildren, Carla Capps (Davis), Aaron Perry, James Livesay (Candie), Courtney Gotch (Ben); Brooke Nogueira (Kevin), and Nicole Groseclose (David); great-grandchildren, Branson, Kennedy, and Emily Capps, Avery, Brady and Abigail Perry, Evelyn and Draven Livesay, Elijah, Georgia and Shiloh Gotch, Stella and Mila Nogueira, and Kate Groseclose; and many nieces, nephews, friends and family.
Visitation with the family will be held at Morgan's Funeral Home in Lewisburg beginning at 1 p.m. on Saturday July 1, with Funeral Services to be held in the Chapel at 2 p.m.
Online guestbook may be signed at www.morganfh.net. Arrangements by Morgan Funeral Home, Lewisburg, WV.