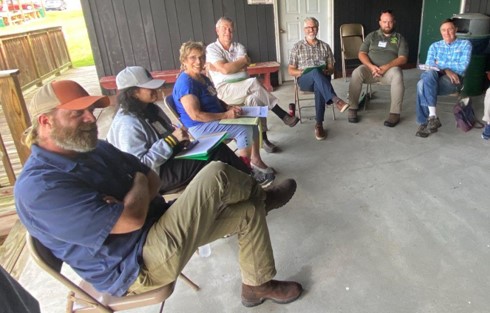 Did you know that you live in West Virginia's newest National Heritage Area? The Appalachian Forest National Heritage Area invites the public to attend their annual Stakeholder Meeting to learn about how they can support you, and to network with partners across the National Heritage Area. The meeting will be held from 10 a.m. to 3 p.m. on Monday, May 22, in Lewisburg at Carnegie Hall.
"Please join us at the historic Carnegie Hall in Lewisburg for our Annual Stakeholder meeting. We would enjoy having you involved in our continuing work as we implement the goals of our Management Plan in the 18-county region of the Appalachian Forest National Heritage Area," said Robert C. "Bob" Johnson, AFNHA Board President.
Anyone interested in forestry, conservation, cultural heritage, tourism, or community development is welcome to attend. Attendance is free and includes lunch, networking opportunities, and presentations from AFNHA and local organizations from Greenbrier County. The meeting will be followed by optional guided tours of the North House Museum and historic sites in downtown Lewisburg. For registration, full agenda, or more information visit www.appalachianforestnha.org.
The Appalachian Forest National Heritage Area conserves, interprets, and promotes forest heritage to enhance landscapes and communities in the highlands of West Virginia and Maryland. AFNHA works with partners to accomplish this through community development, conservation, celebrating cultural heritage, and creating opportunities for transformational experiences.