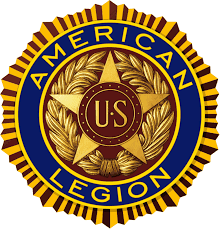 American Legion Post 100 will meet Monday, May 15, at 7 p.m. in the Union Senior Center. We will be discussing many upcoming community outreach events, so bring us your ideas!
The following is a summary of the minutes of the Post's last meeting:
• The Post will raffle off several home first aid kits and portable AM/FM radios at Farmer's Day. Legionnaire Jim Wright spearheaded this effort.
• Post 145 Adjutant Todd Fairchild visited the meeting and the Posts agreed to collaborate on community events.
• The Post is awaiting word from the national headquarters on the procedures for becoming a certified Veteran Service Officer to assist with issues involving the Veterans Affairs Administration.
• The Post agreed to procure American Legion shirts from a local vendor.
• The new drop box for unserviceable flags awaiting retirement is ready minus a plaque. Post Adjutant Frank Gagnier spearheaded this effort.
• Information regarding Post 100 on the American Legion website is now up to date. Post Commander Tim Sluss spearheaded this effort.
• Post 100 supported James Monroe Day and the military signing day event on Apr. 24.
• Annual reports and a bylaw review are due by Jun. 1. Post Officers will prepare and submit these.
• Post 100 will locate next to the Vietnam Veterans of America Chapter 1108 at its station next to the courthouse on Farmer's Day.
• A quorum being present, Post 100 conducted elections with the following results: Commander Tim Sluss, Vice Commander Scott Womack, Adjutant Frank Gagnier, Finance Officer Bob Allen, Chaplain Steve Ellison. Vacant positions include Sergeant at Arms and Historian.
The American Legion is nonpartisan and open to veterans of any branch of service and era, including those currently serving.
The American Legion supports veterans and their families, patriotism, and youth education. Come join us!