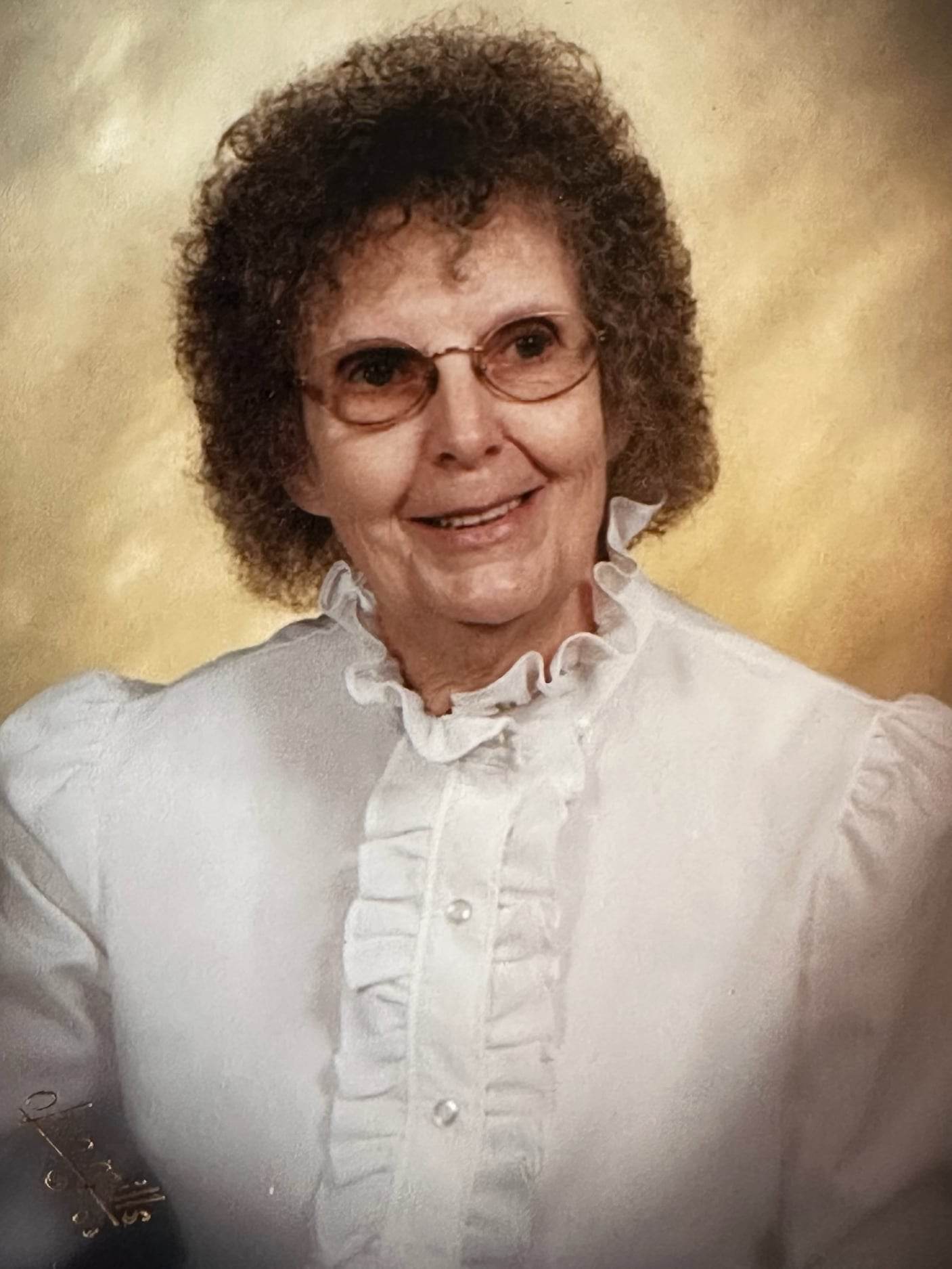 Lewisburg – Myrtle Virginia Faulkner (McCoy), 89, formerly of Williamsburg, passed away Wednesday morning, Mar. 22, 2023 of natural causes.
She was a lifelong resident of Greenbrier County, and a member of the Lewisburg Community Pentecostal Holiness Church. She will be deeply missed by her family and friends.
Born Mar. 10, 1934, in Etsy, she was the daughter of the late Jesse McCoy and Rebecca McCoy (Snedegar).
She was also preceded in death by her sister; Zetta Lewis, and brother-in-law, Reverend Earl Lewis; sister, Christina Taylor Wright; sister, Helen Owens Miles, and brother-in-law, Lonnie Miles; and brother, Clennie "CA" McCoy, and sister-in-law, Dollie McCoy; and infant granddaughter Virginia Rebecca Heath.
Survivors include daughter, Drema (Faulkner) Langdon and son-in-law, Norman (Skip) Langdon of Lewisburg; and son, Donald (Donnie) Faulkner and fiancé' Alison Levy of Burke, VA. Myrtle was blessed with eight grandchildren that adored and loved her greatly: Jason Faulkner, Jesse Heath, Joseph Heath (Lindsey), Norm Langdon (Anna), Mike Langdon (Tonya), Patty Dilly (Brain), Kathie Scott (Joe) and Rosie Langdon (Jill); brothers, Chester McCoy (Pearl) of Frankford, and Leslie McCoy (Pat) of Shepherdstown. She is also survived by 17 adoring great-grandchildren and a host of nieces and nephews.
Myrtle loved the Lord, her family and friends. She was deeply devoted to her family and raised her two children as a single parent during the 1960's and 70's in Williamsburg, WV. She had a strong work ethic and with the caring and support of her mom, dad, siblings, and many members of the Williamsburg community, to whom she was always grateful, was able to provide for her family despite tough medical and financial difficulties. Myrtle worked at the West Virginia School of Osteopathic Medicine and Kellwood Company prior to retirement and made many lifelong friends. She enjoyed the outdoors, gardening, and always helping her family.
In 2017, she developed dementia. In addition to Myrtle's daughter, son, and grandchildren, her family would like to acknowledge some of her many caregivers including Brenda McCoy, Tonya Langdon, Dreama Halstead, and the loving staff at Stonerise Lewisburg Healthcare facility.
Visitation will be from 6 to 8 p.m., Saturday, Mar. 25 at Morgan Funeral Home, Lewisburg. Funeral services will be held on Sunday, Mar. 26 at 2 p.m. at the funeral home, followed by burial in New Ellis Chapel Cemetery, Brushy Flats, officiated by Rev. Everette (Hat) Defibaugh.
Online guestbook may be signed at www.morganfh.net. Arrangements by Morgan Funeral Home, Lewisburg, WV.