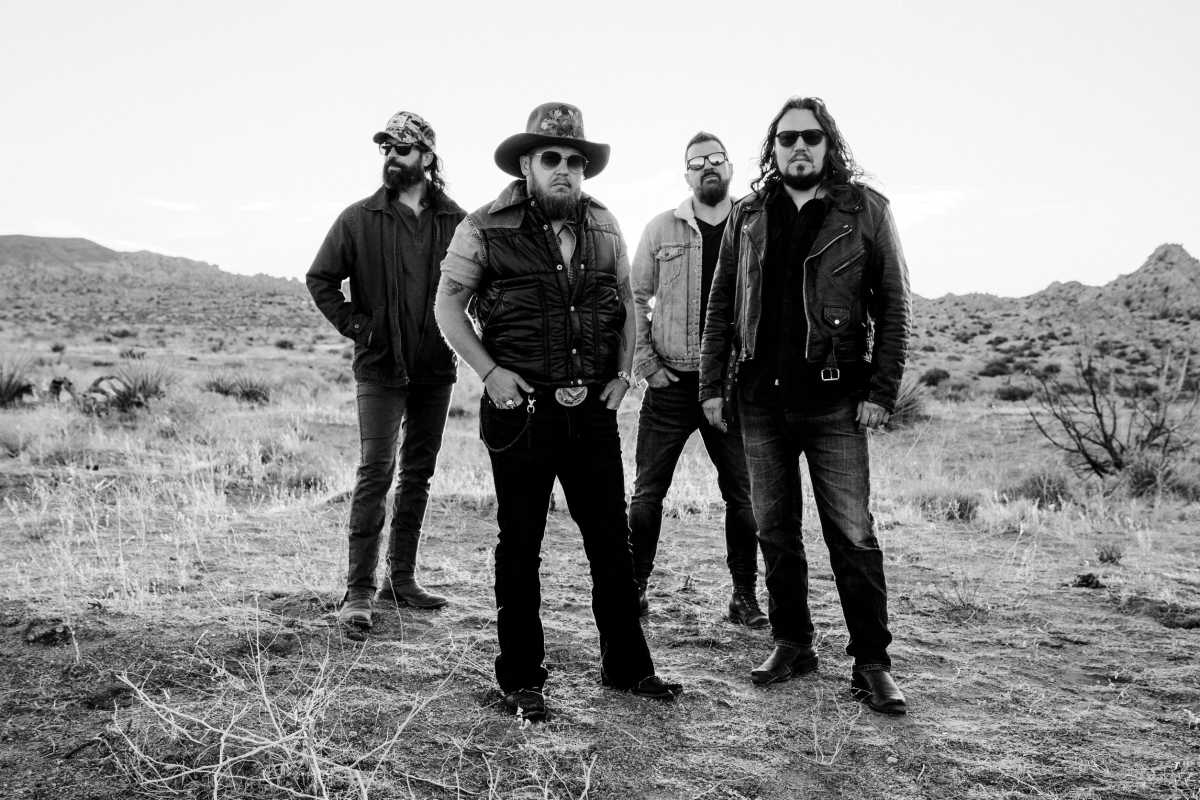 Friday, June 30: Free Show – Matt Mullins & The Bring Downs
Matt Mullins is celebrating his new album, Monarch Sessions, at Big Draft Brewing in White Sulphur Springs this weekend! Through the years the members have toured in various other bands including, Atomic Jo, What's Left, Poor Taters, The Boatmen, From the Future, Old School Abbey and A Noted Author. But in late 2015 when these four friends got together to track what was to be Matt Mullins' solo record, they quickly took notice that this was something different that they wanted to continue doing together. Matt's solo album became a group project and since then the band has been writing new material and booking supporting of their debut album Family.Music.Beer., which was released in August 2016. With an eclectic mix of genres that have influenced the group, it's hard to classify them as just an alt-country band.
Matt Mullins & the Bringdowns are an Appalachian Rock band that have found a niche all their own. The stories in their songs are almost as diverse as the influences you hear in the music. Fueled by a driving rhythm section made up of drummer Dylan McInturff and bassist Bob Campion, Stuart Hill creates sonic tapestries with his guitar that will leave you in awe. Add to that the lyrical prowess of raspy voiced singer/guitarist Matt Mullins and you have what the group feels to be the most honest music they have ever collectively created. Doors open at 8 p.m.
• Saturday, July 1: Free Show – Sarah White & The New Band
Born and raised in the two Virginias, Sarah White's musical style is as familiar as it is hard to define – not quite country, not quite rock, not quite folk – but a little bit like all of the above. A chameleon-like performer with ever changing line-ups, White has grown into a talented songwriter with a sizable body of poignant, catchy, and moving songs.
White started her career in the late 90's with two albums of mysterious, lo-fi, experimental folk-rock on the popular Jagjaguwar label. Her 1997 debut All My Skies Are Blue, was a collection of 4-track recordings pressed straight to CD. In 2000 she released her first studio album, the stunningly original Bluebird which The San Francisco Bay Guardian described as:
"A delicately bare and pretty album that ensures the singer-songwriter a place in the company of Cat Power's Chan Marshall and Edith Frost. Yep, that good."
"Sarah's music kills me, beautifully from the ground up, no plastic." — Dave Matthews
Sarah performs solo and with the band and wields a well-worn Jumbo Gibson acoustic. She has performed with Merle Haggard, Justin Townes Earle, Earl Scruggs, Will Oldham, Dave Matthews Band Caravan and was once named Best Songwriter in her hometown of Charlottesville, VA. Doors open at 8 p.m.
• Sunday, July 2: The Steel Woods w/special guest Zach Top
This show is going to be amazing! These guys check a lot of musical boxes. "Upon forming in 2016, The Steel Woods quickly made their mark with their own brand of Southern Rock, cementing themselves as a vibrant and expressive force in the genre." Then they go off and add Zach Top to the line-up. Get your tickets ahead of time online at bigdraftdrewingevents.com, because this night is going to be awesome! Doors open at 5 p.m.
• Weekly Events:
• Thursday nights: Trivia Night, Geeks Who Drink, 7 p.m. Teams of up to 6 participants.
• Wednesday nights: Open Mic Nights, 7 p.m. Open Mic Nights are hosted by Thomas Taylor and are the perfect opportunity for artists to get on stage for some practice or for someone passing through to jump up there. This is the perfect opportunity for anyone to play an original or cover their favorite songs.