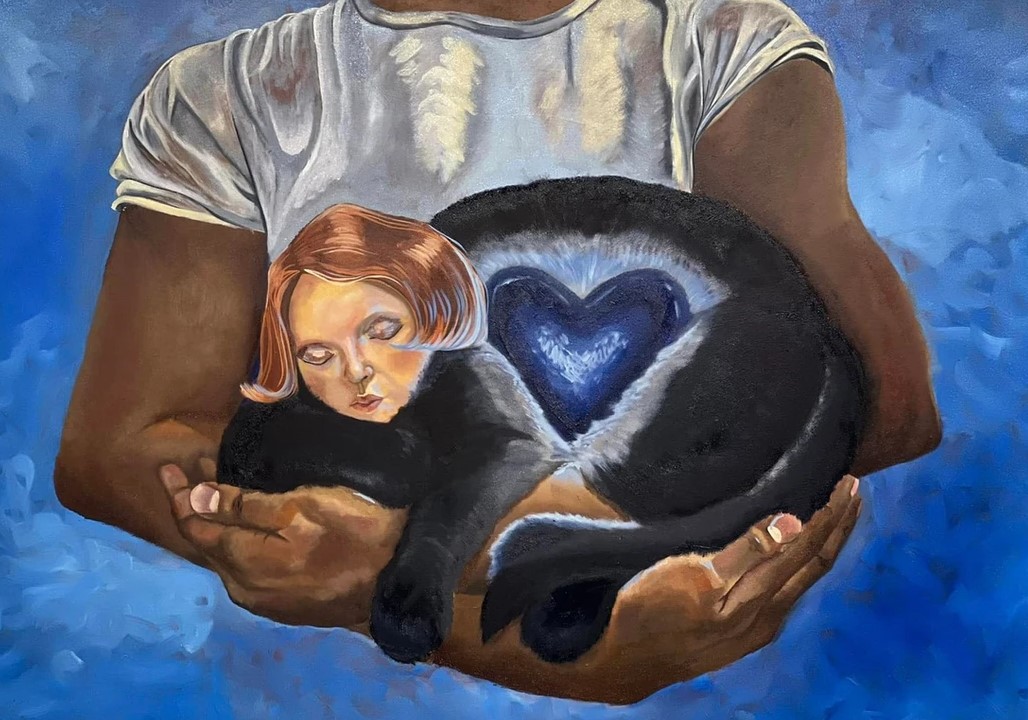 Local Artist Georgia Anne Foster presents her body of work titled "Of My Own" at Harmony Ridge Gallery. Join us for an Opening Reception and viewing during July's First Friday's After Five on July 7 from 5 to 8 p.m.
This is Georgia's first showing in Lewisburg since graduating from Mary Baldwin University with a Bachelor of Arts Degree. Her studies included a Double Major in Arts Management and Studio Art and a Minor in Art History. On her journey she also studied with Fine Artists Michael Christie and Elyse Gerard.
The underlying theme throughout her collection is "Worship."
"Worship is physical, emotional and mental. It is intentional. My studio practice is connected to my worship of these created deities. In my mind, these figures exist, in that I am already living my life with their influence, or the influence of the concepts and ideals they represent. These are concepts central to my identity and to what I value. In a way these deities are self-portraits," explains Georgia.
Please join us in welcoming Georgia for an evening of friends, fun, and art. Harmony Ridge is located at 886 Washington Street, next door to Food & Friends. Contact us at 304-645-4333 or visit us on Facebook or Instagram for more details.