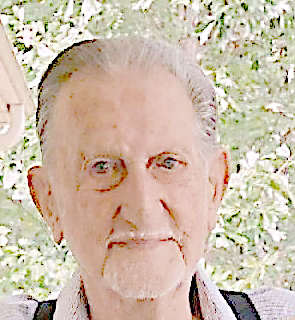 Fairlea-Maurice Edward  Reed, 93, passed away Sunday, Dec. 19, 2021 at Greenbrier Valley Medical Center, Ronceverte, WV.
He was born Jan. 29, 1928 in Monongah, WV, the son of the late Walter C. and Grace M. Gumm Reed.
Maurice was a retired carpenter, of the Methodist faith and was a Staff Sergeant with the U.S. Army during the Korean War.
He was an avid golfer and raised on the family farm in Neola, where he attended a one room school.
Other than his parents Mr. Reed was preceded in death by his wife of 58 years, Betty L. Kanipes Reed; and two brothers, Paul Buford Reed and James Delano Reed.
Those left to cherish his memory are his daughter, Sherry Altman of Fairlea; son, Edward (Judie) Reed of West Palm Beach, FL; grandchildren, Candace Giddens (Cecil) of Richmond Hill, GA, Andrea Romberg of Savannah, GA, Jimmy (Donna) Reed of West Palm Beach, FL, and Shanna (Adam) Angiel of West Palm Beach, FL; great-grandchildren, Brooke West of Richmond Hill, GA, Logan Reed, Cooper Reed, Beckett Reed, Ryder Angiel and Parker Angiel all of West Palm Beach, FL; great-great-grandson, Reece Rogers of Richmond Hill, GA.; sister, Shirley Griffith of White Sulphur Springs; sister-in-law, Bonnie (Jimmy) King of Fairlea; as well as several nieces and nephews.
The family is planning a memorial service at a later date.
In lieu of flowers, the family wishes that memorial contributions be made to either your local food bank or to a Veterans organization of your choosing.
Wallace & Wallace Funeral Home in Lewisburg is in charge of arrangements. Please send online condolences by visiting www.WallaceandWallaceFH.com