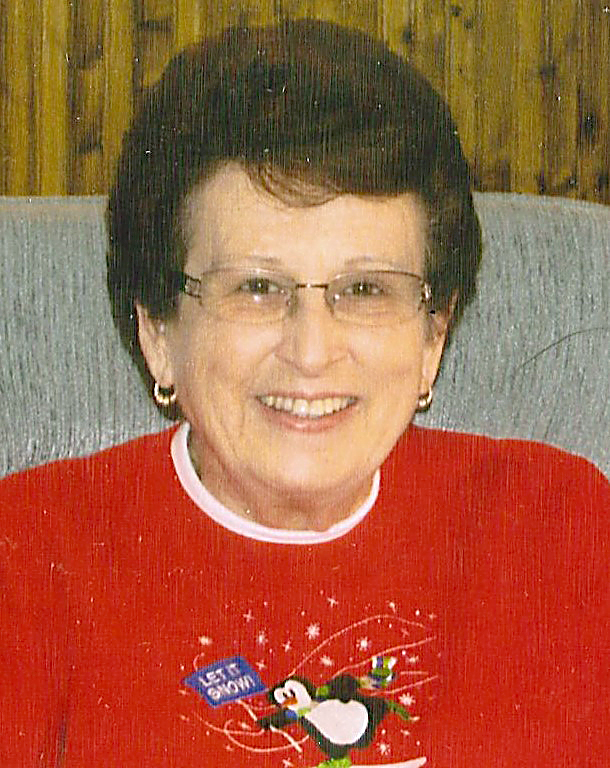 Lovey F. Kishpaugh-Lovey F. Kishpaugh, 78, passed away Friday, Nov. 26, 2021 at White Sulphur Springs Center after a long illness.
Born Mar. 1, 1943 at Alderson, she was a daughter of the late Raymond Shelton and the late Violet Florence Judy.
Lovey was a retired staff accountant for Blake & Boone and was a member of the Over the Hill Gang Bowling League. She was a member of Lewisburg Baptist Church, where she sang in the choir, volunteered at the day care center, was a member of the Lewisburg Baptist Jolly Seniors, loved taking care of the children at the day care and especially loved spending time with family.
In addition to her parents, she was preceded in death by her husband, George W. Kishpaugh; sister, Allie Falls; and grandparents, Herbert and Alice Judy and Walter and Mary Dixon.
She is survived by daughter, Judy Whitt (Satch) of Frankford, son, Jeffrey Kishpaugh of King, NC; grandchildren, Dustin Whitt of Morgantown, Ryan Whitt (Kellea) and Jared Whitt, all of Frankford; and great-grandson, Bryson Whitt of Frankford. Also surviving are sisters, Linda Persinger (Guy) of Lewisburg, Wanda Dykeman (Darald) of Cheyenne, WY, Jane Johnston (David) of Powhatan, VA, Debbie Sponaugle of Naperville, IL; and brother-in-law, Bobby Falls of Lewisburg.
Funeral service was held on Thursday, Dec. 2, at Wallace & Wallace Funeral Home in Lewisburg, where Pastor Mark Shafer officiated. Burial followed in Rosewood Cemetery.
The family received friends before to the service at the funeral home on Thursday.
In lieu of flowers, donations of sympathy may be made to Penny Pitch.   
Wallace & Wallace Funeral Home in Lewisburg is in charge of arrangements.
Please send online condolences by visiting www.WallaceandWallaceFH.com