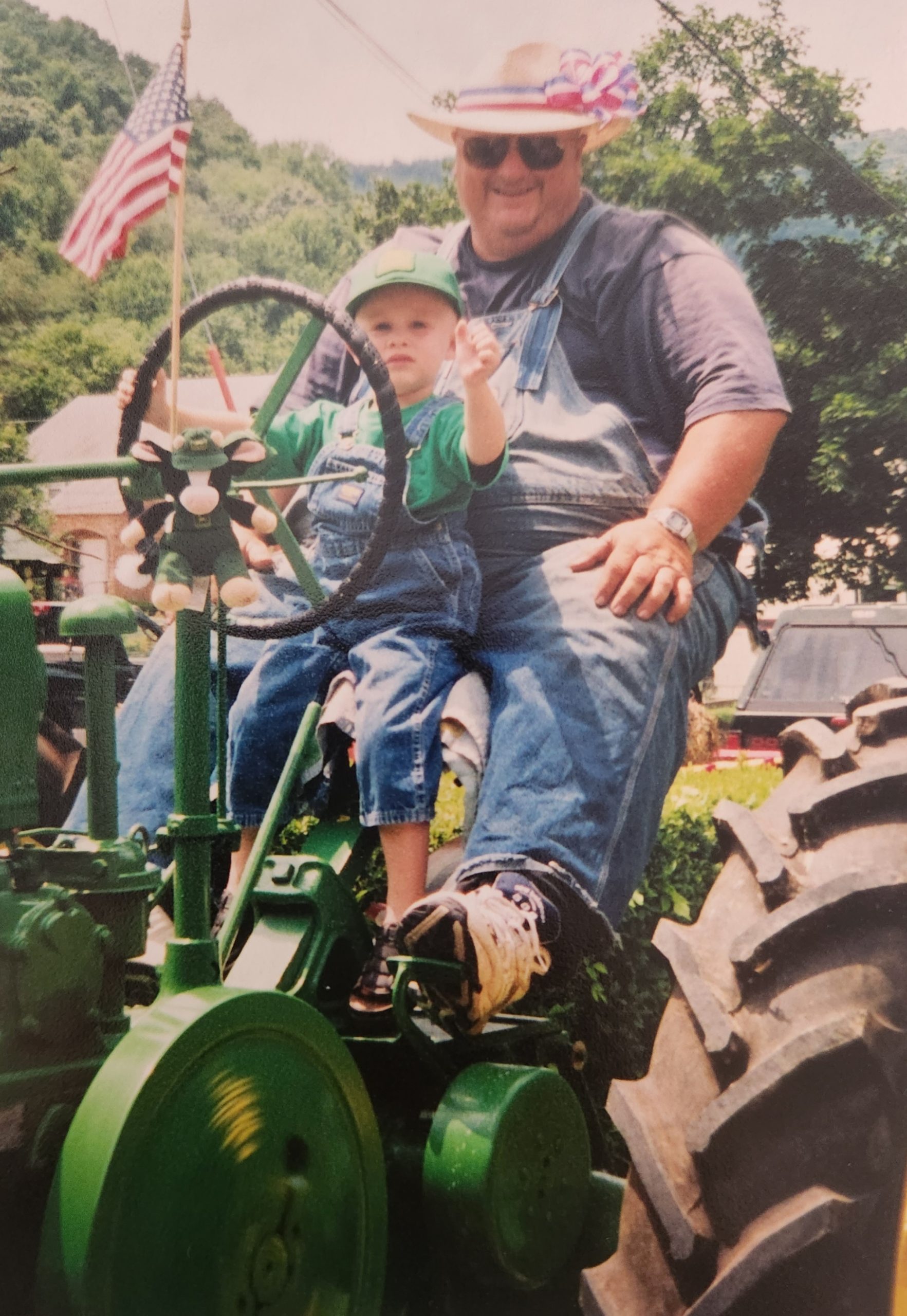 Ronceverte-Kenneth Ward Hayes, Jr., 70, went to be with beloved family and friends in Heaven on Thursday, Oct. 12, 2023. He fought a long battle with MDS and Kidney Disease.
Kenneth was born on June 6, 1953 in White Sulphur Springs to the late Kenneth Ward Hayes, Sr. and Vera Hayes Legg of Asbury.
He graduated from Greenbrier East High School in 1971. He was the first man to attend Greenbrier Women's College in 1972. Kenneth married his High School Sweetheart Nancy on Nov. 3, 1973 and this November would have been their 50th Wedding Anniversary. He ran heavy equipment for 26 years, having worked for Lynch Construction Company for several of those years and considered the Lynch Family to be part of his family. He worked for Arch Mineral Strip Mine Company for 9 years. For the past 20 years Kenneth drove Custom Hauling, from cattle, horses, hay, helicopters to trophy Whitetail Deer for Red Oak Whitetail Farm for the late Dr. Brumfield. In those 20 years he has logged one million miles. Kenneth loved hunting and fishing. He loved tractor pulling and going to parades with his and Colton's Antique John Deere tractor. He lived for his grandchildren and family. Kenneth loved and worked hard and loved helping people.
Preceding him in death were his father, Kenneth Ward Hayes, Sr. in 1965; and grandchildren, Remington Chase Hayes in 1995 and McKenna Paige in 2004.
Survivors include his wife of 50 years, Nancy Marie Hayes; daughter, Stephanie Hayes Mullens (Jimmy); son, Shawn Nicholas Hayes (Tina); daughter, Stacy Elizabeth Hayes (Stacy Johnson); grandchildren, Colton Montana Wykle and Caytron Paige Wykle;  special friend and second Dad, Carl Wade; his mother, Vera Lee Hayes Legg; and his sister, Lea Yvonne Palmer (Pete).
Special thanks to caregivers at Seneca Health Care Center, Crystal Delozier – aide, Shannon Dunbar – aide, Maggie Bostic – nurse, Katie Hughes – nurse, Carrie Bowman – nurse, Carrie Ralston – nurse, Amy Jackson – aide and Stacey O'Dell – nurse; and many others too numerous to mention.
A celebration of life will be held Sunday, Oct. 22, at 4 p.m. at the Wallace & Wallace Funeral Home in Ronceverte with Pastor Bobby McClintic officiating. The family will receive friends at the funeral home from 2 until 4 p.m. on Sunday.
In lieu of flowers, we are asking for donations for expenses! If you wish to send something and help out, Nancy Hayes has an account in her name at:  The Bank of Monroe, Fairlea Office, 9679 Seneca Trail S., Fairlea, WV 24901.
Wallace & Wallace Funeral Home in Ronceverte is in charge of arrangements. Please send online condolences by visiting www.WallaceandWallaceFH.com.