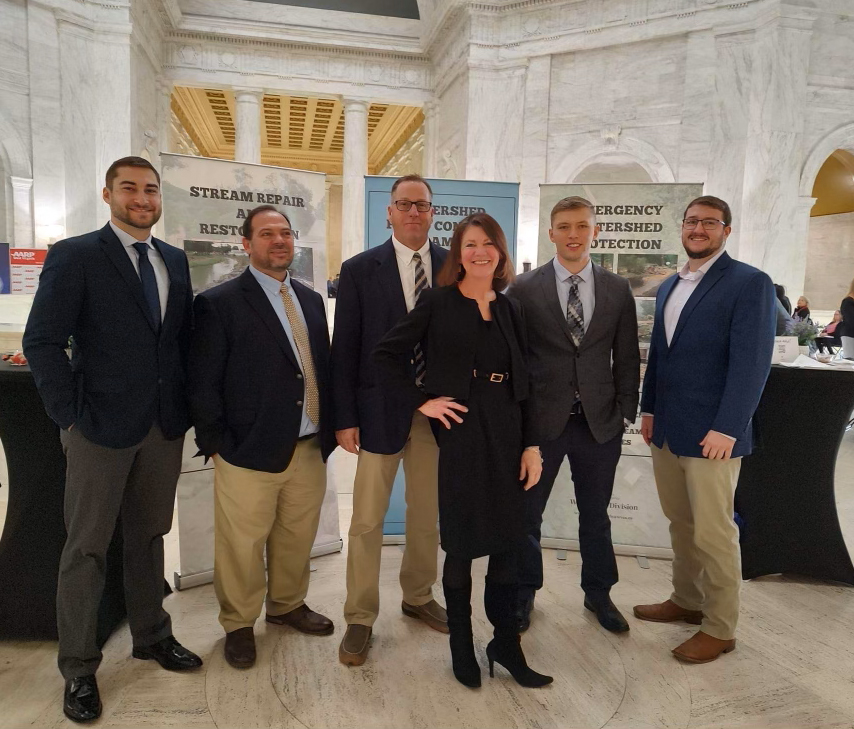 Judith Lyons has been selected as the new executive director of the West Virginia Conservation Agency. She will officially step into the role on Apr. 8.
Commissioner of Agriculture Kent Leonhardt, who serves as chairman of the State Conservation Committee, welcomed Lyons to her new role.
"Judith has served in the environmental and conservation field for over 20 years," he said. "Her management and technical experience will be a tremendous asset to the West Virginia Conservation Agency and the Committee looks forward to working with her in continuing its mission."
Lyons has been with the West Virginia Conservation Agency since 2010, most recently as the assistant director of watershed projects. She had also been a longtime watershed program manager for southern West Virginia and a contract/permitting manager with the agency. In her previous roles, Lyons has supervised watershed managers and staff and taken responsibility for professional development training of all watershed technicians, established and managed a team that specialized in stream restoration, and wrote and edited the agency's Emergency Watershed Protection (EWP) policy and procedural manual, which is used during flood events.
She also has worked with county commissions on 7-1-3u agreements, which allow the agency, conservation districts and counties to partner on watershed projects.
Lyons also has managed watershed projects through completion by obtaining funding, budgeting, contracting and construction oversight. She has worked extensively with county, state and federal agencies and representatives on dam rehabilitation and repair projects and flood-related work.
To assist the state's 14 conservation districts, Lyons prepared and submitted permit applications for construction projects to agencies like the U.S. Army Corps of Engineers, the state Department of Environmental Protection and the state Division of Natural Resources.
Before joining the agency, Lyons served as an environmental resources specialist with the state Department of Environmental Protection's Construction Stormwater Team. She holds an associate degree in general education and a bachelor's degree in sociology from West Virginia State University.
As executive director of the WVCA, Lyons will oversee the agency's entire operations and work closely with elected supervisors in the state's 14 conservation districts and the State Conservation Committee (SCC). She will report directly to the SCC.
"This is an exciting time for conservation in West Virginia," she said. "Numerous small watershed dam rehabilitation and repair projects are slated for the coming years, stream restoration projects are in process, and cooperators are getting agricultural best management practices on the ground in unique ways to conserve soil and water across the state.
"I look forward to working closely with our staff, the conservation districts, the State Conservation Committee, our local, state and federal lawmakers and partners, and West Virginia's citizens to grow conservation in the Mountain State," she said.
Lyons is the first woman to serve as the WVCA's permanent executive director.
WVCA Director of Conservation Services Jennifer Skaggs has served as the agency's interim executive director since November, when former WVCA Executive Director Brian Farkas stepped down to take a position with the federal government.