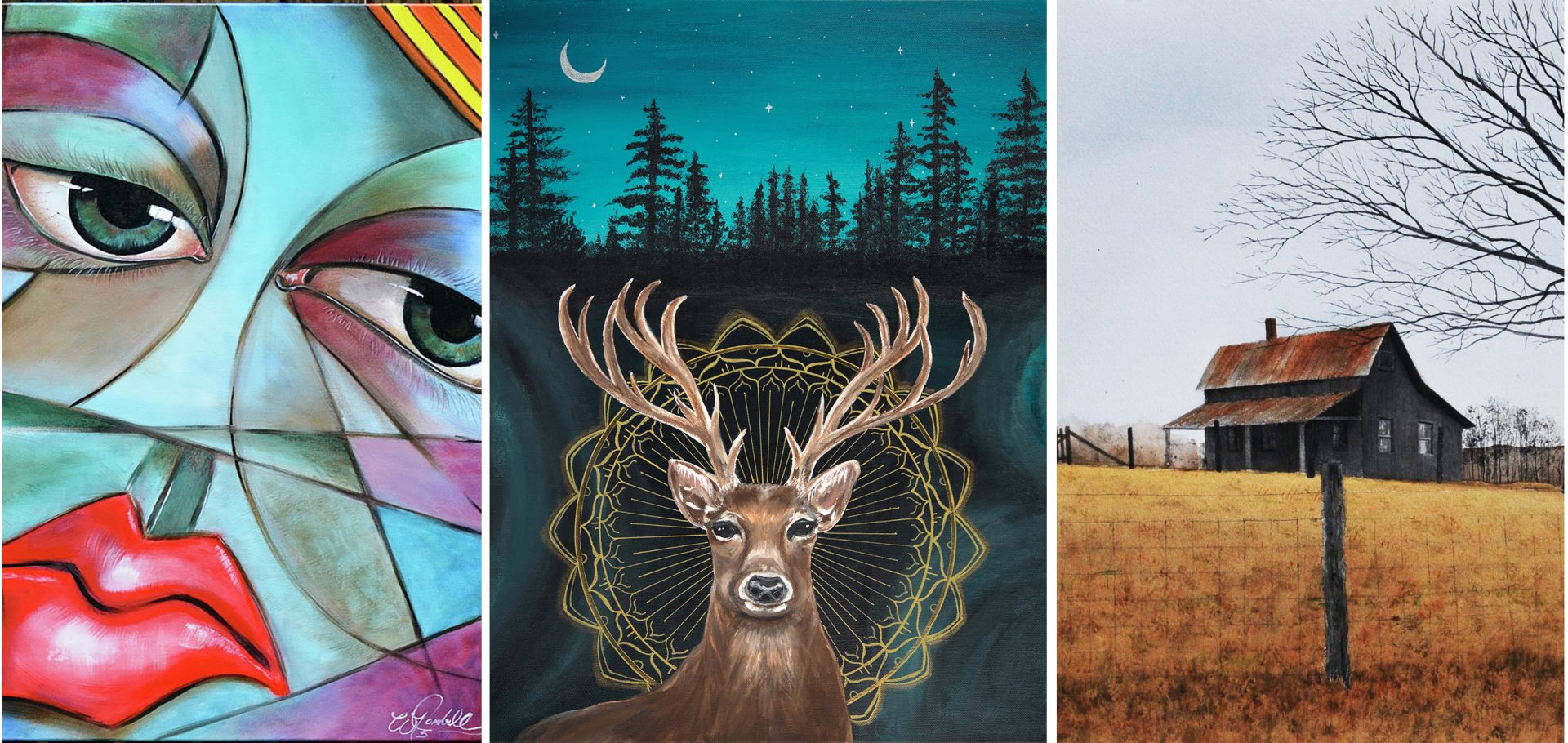 Carnegie Hall's Spring Exhibits open Friday, April 7. Carnegie Hall features three rotating galleries that display the works of regional artists. The upcoming exhibits feature works by artists William Todd Gambill (Old Stone Room), Dana Wheeles (Lobby Gallery), and John Coffey (Museum Gallery). There will be opening receptions at 5 p.m. in conjunction with Lewisburg's First Fridays after 5.
Old Stone Room, located on the ground floor of Carnegie Hall, will feature works by William Todd Gambill. Gambill is from South Charleston, WV, and studied Commercial Art and Design at West Virginia State University. He uses acrylics, pen and inks, watercolors, pencil, ball point pens, markers, and Photoshop to create art.
Dana Wheeles will exhibit her works in the Auditorium Lobby Gallery. Wheeles lives in the countryside outside of Charlottesville, VA, creating work in her Deerhawk Art Studio. She encounters new animal friends every day, and one by one, they found their way into her art. Mandalas are also a core feature of her work.
The Museum Gallery (adjacent to the Hamilton Auditorium) will feature the works of John Coffey. Coffey is a watercolorist specializing in landscapes and buildings, primarily in and around southern West Virginia but also other parts of the world. He grew up in Monroe and McDowell Counties, WV and currently lives in Mercer County, WV.
The exhibits are free and open to the public, Monday through Friday, 10 a.m. to 4 p.m. The exhibits will run through June 26.
For more information, please visit carnegiehallwv.org, call 304-645-7917, or stop by the Hall at 611 Church Street, Lewisburg.