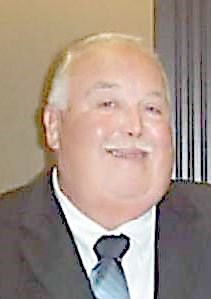 White Sulphur Springs-Johnny Ray Castle, 71, formerly of Fairlea, passed away Saturday, Oct. 30, 2021 at the White Sulphur Springs Center following an extended illness.
He was born Dec. 11, 1949 in Ronceverte, the son of the late Jon and Goldie Castle.
Johnny loved to ride motorcycles and was a retired B operator with the C & O Railroad.
Other than his parents he was preceded in death by his wife, Mary Virginia Bowyer Castle; and his two sisters, Faye Crance and Betty Christian.
Surviving are his daughter, Shari Castle (Cameron Lewis) of Fairlea and his grandson Nolan Castle.
Funeral services for Johnny were held on Thursday, Nov. 4, at the Wallace & Wallace Funeral Home in Lewisburg where Pastor Stewart Farley officiated. Interment followed in Greenbrier Memorial Gardens in Lewisburg.
The family received their family and friends on Wednesday evening, Nov. 3, at the funeral home.
Wallace & Wallace Funeral Home in Lewisburg is in charge of arrangements.
Please send online condolences by visiting www.WallaceandWallaceFH.com.