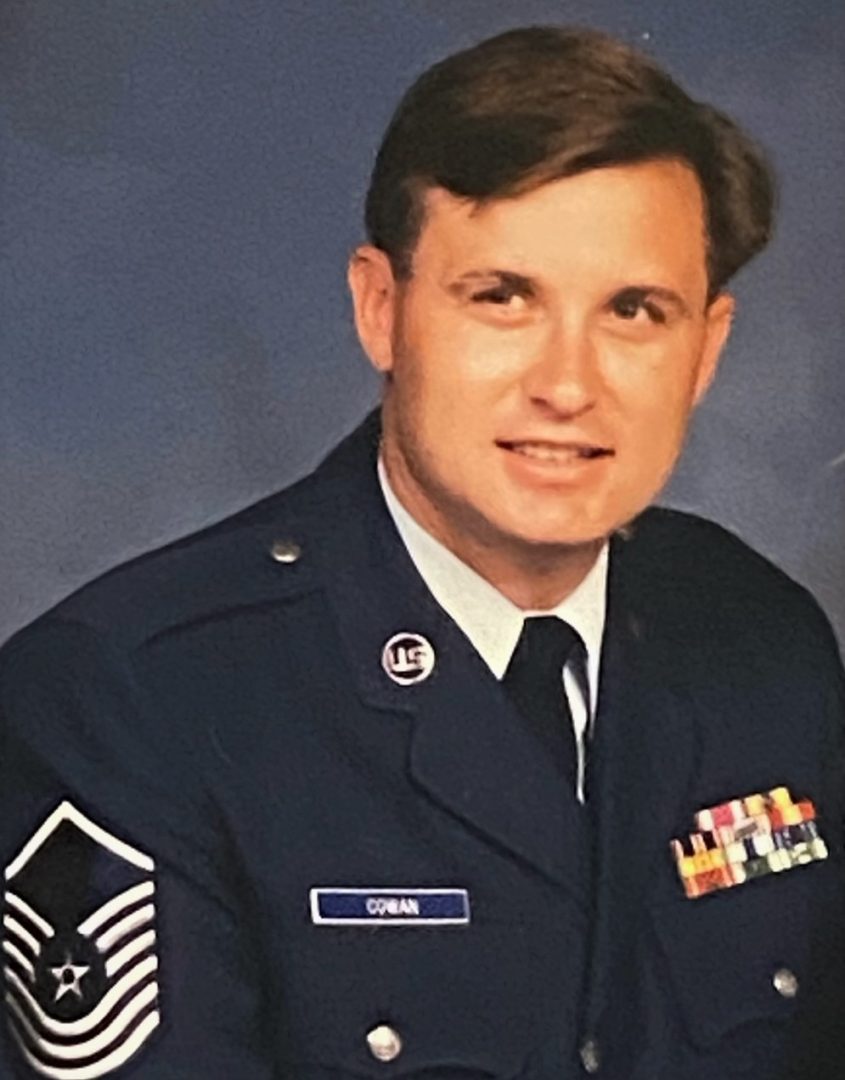 Myrtle Beach, SC-We are sad to announce the passing of John Blaine Cowan. He passed peacefully at the age of 72 on Tuesday, Jan. 10, 2023. Blaine passed away surrounded by loved ones at home.
He will be sadly missed and will always hold a place in our hearts. Blaine enjoyed playing golf and enjoyed spending quality time with his family.
He is survived by his loving wife, Stephanie Paige Cowan; his daughter, Jaime Cowan Hunt (Caskey); two wonderful grandchildren, Coulter Cowan Hunt, Nash St.Clair Hunt and their dog Daisy; his sisters, Sandra Elaine Cowan-Watkins (Rodney d. 2023), Donna Gail Cowan, Lora Charlene Wyatt (Mike), Marie Louise Parker (Jerry); half-sisters, Priscilla Cowan and Gwen Till (Scott); sister in-law, Sarah Lynn Neville (Claudia); mother-in-law, Donna Dee DeLong; step-father-in-law; Edward Paul DeLong and; his niece, Bailey Aaron Neville.
He was predeceased by his mother, Juanita Irene Hamm; his father, James Blaine Cowan; his brother, James "Butch" Brian Cowan (Diane); his brother-in-law, Anthony Stephen Neville; and his father-in-law, Earl Houston Neville.
Blaine was born in Washington, DC, on Feb. 11, 1950, however, he spent much of his boyhood in Eleanor, WV. After graduating from high school in 1970, he proudly served in the Air Force for 20 years, stationed around the world. Blaine served his country well in the Vietnam War. He was awarded many medals in recognition of his service. He received his Bachelor of Science in Business from the University of Maryland University College. He joined the White House Communication Agency in 1984, where he worked with former President Ronald Reagan, George Bush, Sr., and former Vice President Dan Quayle. After leaving the White House, he joined the Department of Treasury. Blaine retired recently from the City of Myrtle Beach in 2022.
All of Blaine's friends and acquaintances were aware of his generous spirit and large heart. Blaine was a devoted father, grandfather, and husband. He placed an emphasis on the importance of family in all that he did.
A funeral service will be held at Wallace & Wallace Funeral Home in Lewisburg, on Thursday, Jan. 19 at noon.
In lieu of Flowers, please make a donation to the Vietnam Veteran's Memorial Fund. (https://www.vvmf.org/giving-to-vvmf/)
Wallace & Wallace Funeral Home in Lewisburg is in charge of arrangements. Please send online condolences by visiting www.WallaceandWallaceFH.com