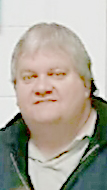 Ronceverte-Jerry Darrell Michael, 58, passed away Tuesday, Apr. 10, 2021, at Carilion Roanoke Memorial Hospital following a brief illness.
Born Jan. 7, 1963, at Phelps, KY, he was a son of the late Charles A. "Cotton" Michael and the late Glenda Gaye Dotson Michael.
Jerry loved to fish, loved woodworking, was an avid Kentucky Wildcats and Cincinnati Bengals fan, was a member of Laurel Hill Regular Baptist Church and was a safety director for over 20 years in both the # 9 boiler room and steam tunnels at WESTROCK  Paper Mill in Covington, VA.
Most important, Jerry loved spending time with his family and his grandchildren.
In addition to his parents, he was preceded in death by two sisters, Laura Michael and Susan "Sue" Hunt.
He is survived by his wife of 30 years, Janet Ann Alder Michael; daughter, Tonya Snedegar Sharp of Lewisburg; two grandchildren, Desmond Chase Sharp and Rhiannon Grace Sharp; sister, Tina Maynard and husband Darrell; and brother Barry Michael and wife Theresa, all of Phelps KY; also surviving are his father and mother-in-law, Roger and Joyce Alder of Lewisburg, and numerous nieces and nephews, whom he dearly loved in both Kentucky and West Virginia.
A memorial service will be held at 7 p.m., Tuesday, Apr. 27, at Wallace & Wallace Funeral Home in Lewisburg, with Elder Roger Alder officiating.
A visitation for friends and family will be from 6 to 8 p.m. at the funeral home on Tuesday.
Wallace & Wallace Funeral Home in Lewisburg is in charge of arrangements.
Please send online condolences by visiting www.WallaceandWallaceFH.com