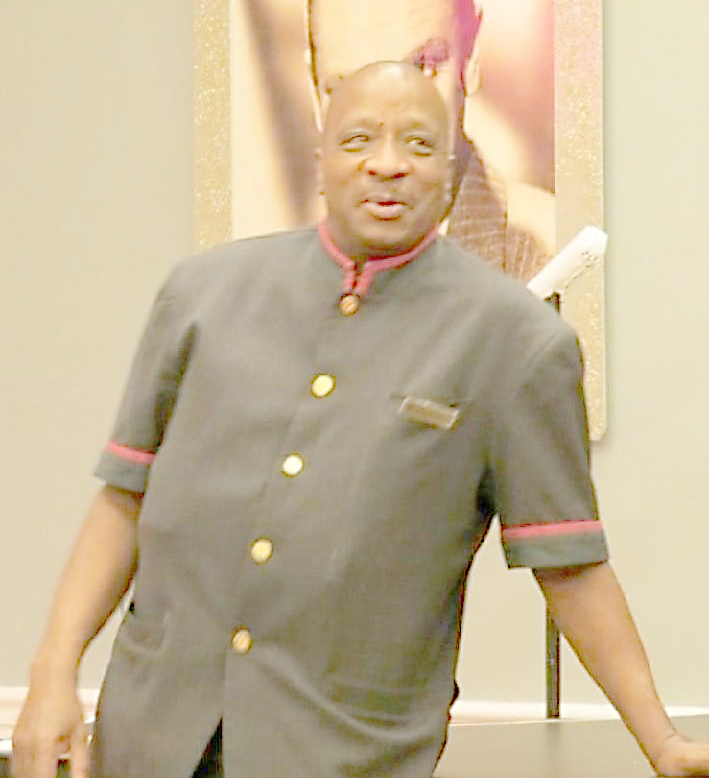 White Sulphur Springs-Russell Lee Johnson, 73, transitioned peacefully from this life to be with his Lord on Thursday, Apr. 15, 2021, following a short illness at Lewis-Gale Medical Center in Salem, VA.
He was born Feb. 9, 1948, in Talcott, the son of the late Charles and Lena Brooks Johnson.
Russell was a member of Faith Outreach Ministries, Pipestem. After graduating from Talcott High School, he went to work at The Greenbrier Hotel as a bellman for 45 years.
Russell had a great passion for fishing and spending time with his grandchildren. He was recognized for his kindness, laughter and a huge sense of humor.
Preceding Russell in death other than his parents were a brother, Charles Johnson, Jr.; and sisters, Ella, JoAnn and Marva Johnson.
Those left to cherish his memory: his loving wife, Dreama Boone Johnson of White Sulphur Springs; son, Chris Johnson (Stephanie) of Virginia Beach, VA; stepson, Ariel (AJ) Boone of White Sulphur Springs; daughter, Chasity Johnson of Beckley; six grandchildren and a host of nieces, nephews, cousins and many, many friends.
Funeral services will be held Saturday, Apr. 24, at 1 p.m. at Wallace & Wallace Funeral Home in White Sulphur Springs with Pastor Rick Whittaker officiating. Interment will follow in the Mt. Zion Baptist Cemetery in Sinks Grove, WV.
The family will receive their family and friends from 12 noon until 1 p.m.
The family expresses a special thank you to the staff at Lewis-Gale Medical Center of Salem, VA, the staff at White Sulphur Springs Family Care Center and the White Sulphur Springs Rescue Squad.
Please use guidelines for Covid-19, masks and social distancing.
Wallace & Wallace Funeral Home in White Sulphur Springs is in charge of arrangements.
Please send online condolences by visiting www.WallaceandWallaceFH.com