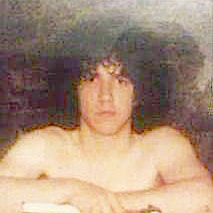 White Sulphur Springs-Jason Arnold Walker, 68, passed away at his home Tuesday, June 29, 2021. He was born Feb. 18, 1953, in New York, NY, a son of the late Allan Walker and Carol J. (Vance) Walker.
After Graduating high School, Jason went on to work as an EMT and Auxiliary Policeman for the city of New York.
As a child, he could not take his eyes off musical instruments where he became talented as a musician, especially the base guitar.  Jason also had an interest in science and our universe, where he read frequently. Most of all, he loved to spend time with his family and friends.  
Jason is survived by his daughter; Alana Sky Battaile and her husband Patrick of Alderson; granddaughter, Oceana Carter of Alderson; and his ex-wife, Ruth Ashley of Alderson.
In addition to his parents, Jason was preceded in death by his sister, Louisa Walker. 
In keeping with his wishes, Jason will be cremated.
Condolences and memories may be shared with the family online at www.lobbanfh.com