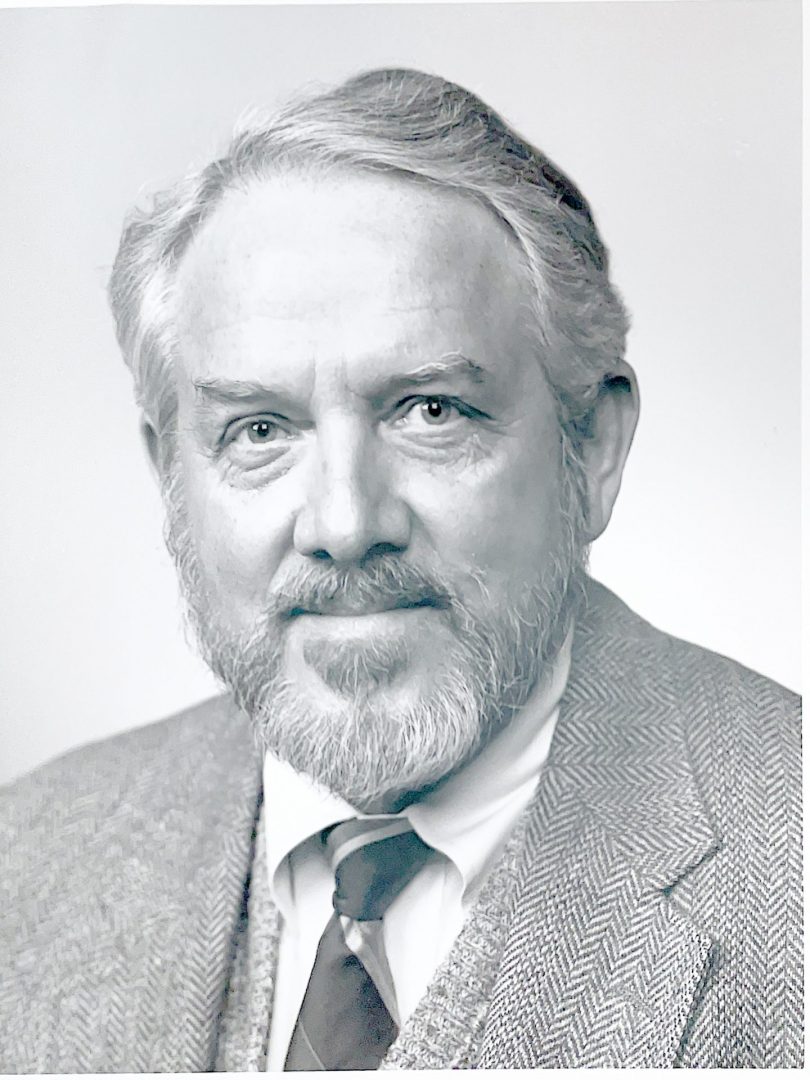 Joe Beck Buttram
Aug. 11, 1933-July 15, 2021
Joe Buttram, 87, passed away on the morning of Thursday, July 15, 2021, after a brief illness.
Joe spent his formative years in the fields and on the farms of Northeast Texas. The choral and band programs at DeKalb high school ignited a passion for music that followed him throughout his life.
After completing a Bachelor's in Music Education at the University of North Texas, Joe picked up his clarinet and trotted the globe as a Bandsman in the U.S. Army's 9th Division. After an honorable discharge it was back to North Texas for a Master's degree, followed by a position teaching instrumental music and voice at Springfield High School in Springfield, Colorado. He started a family while returning to school yet again, this time earning his Doctorate in Music Education at the University of Kansas, Lawrence. In subsequent years Joe distinguished himself both professionally and artistically. After only three years as Assistant Professor, Joe was named Dean of the College of Music at Loyola University in New Orleans, where his love of music was refined into a love of jazz. Joe subsequently served as Director of the School of Music at the University of Kentucky and at Ball State University in Muncie, IN. He never put down his horn, actively performing in countless ensembles, large and small, throughout his career and into his retirement. If anything, Joe was busier in retirement than during his professional career.  He served as President of Local 674, American Federation of Musicians for several years, and served at various intervals as Development Officer, Music Director, composer, and actor for the Greenbrier Valley Theater in Lewisburg, West Virginia.  He is perhaps best known for over 100 performances in the role of Ebenezer Scrooge in GVT's production of A Christmas Carol, a role he described as, "ideally suited for him."
Joe was preceded in death by his parents, Jarman and Lorene (Lipe) Buttram, and his beloved younger brother, Pat Rice.
He is survived by the love of his life, his wife, Cathey and his canine girl, Sally; three children, Joanie (Jim), Bob (Darcy), and Patrick (Jamie); his sister, Jan; brother, Mike (Becky); nephew, Will and his family; his in-laws who became his close family, and his admiring young nephew, Theo, a burgeoning prodigy on piano and trumpet who had the honor of being Joe's last student.
Following a private burial, a memorial service was held at the Greenbrier Valley Theater Tuesday evening, July 20. Memorial gifts may be made to Greenbrier Valley Theater.
Wallace & Wallace Funeral Home in Lewisburg is in charge of arrangements. Please send online condolences by visiting www.WallaceandWallaceFH.com