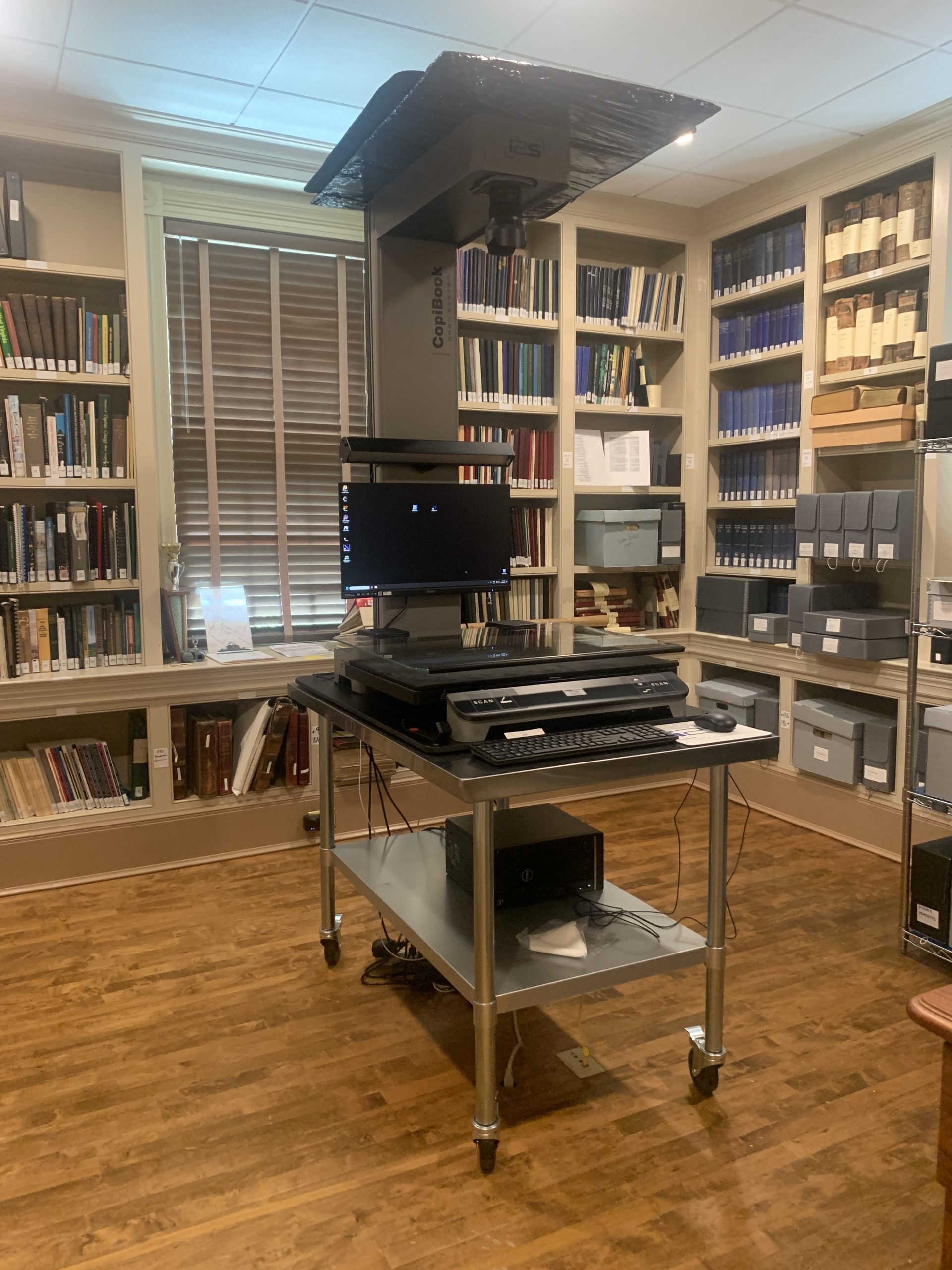 The Greenbrier Historical Society (GHS) is proud to announce the acquisition of the cutting-edge i2S Copibook OS A2 Book Scanner, a revolutionary addition to their preservation efforts. To mark this milestone, GHS will be hosting an exclusive event on Wednesday, Aug. 23, from 3 to 5 p.m., inviting local historical societies and partner organizations to witness the scanner in action and explore its diverse applications.
The event will take place at the North House Museum, located at 814 Washington Street W in Lewisburg, where attendees will have the opportunity to witness firsthand how the scanner will play a pivotal role in safeguarding the Greenbrier Valley's material culture and historical heritage.
GHS Archivist Karly Watts expressed her excitement about the new acquisition, stating, "This scanner will be a helpful tool for the preservation of Greenbrier Valley material culture and history. Technology like this allows us to preserve ledgers and books from businesses and community organizations of the past, and going forward. It will also make this information more widely available to our community and to researchers interested in our history."
The i2S Copibook OS A2 Book Scanner sets a new standard in digitizing precious historical documents, books, and manuscripts. Its advanced features enable the preservation of delicate and aging materials without compromising their integrity, ensuring they remain accessible to future generations. By investing in this state-of-the-art technology, the Greenbrier Historical Society demonstrates its unwavering commitment to protect and share the region's rich historical legacy.
The event on Aug. 23 will serve as an educational opportunity for local historical societies and partner organizations to familiarize themselves with the scanner's capabilities. Attendees will also gain valuable insights into the innovative techniques employed by GHS to enrich historical research and encourage community engagement with the past.
In the coming future, the Greenbrier Historical Society welcomes all history enthusiasts, researchers, and community members interested in the preservation of local heritage to attend this special occasion and witness the unveiling of the i2S Copibook OS A2 Book Scanner.