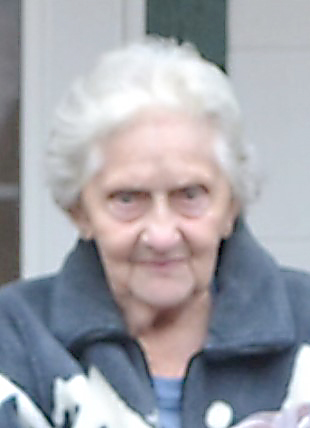 Alvon-Glenna L. Waid, 93, passed away Saturday, Nov. 13, 2021 at Greenbrier Valley Medical Center in Fairlea, following a short illness.
She was born Feb. 22, 1928 in Alvon, the daughter of the late Clarence and Nellie Boggs.
Glenna and her husband Glenn Waid owned and operated Green Acres Grocery Store in Alvon, WV, for over 30 years, and she was a beloved member of her small community. In her life, she was devoted to and loved her family dearly. To her children and grandchildren, she was an inspiration, a mentor and a dear friend. Glenna was a blessing to her family and all who loved her and she will be sadly missed.
Glenna was preceded in death by her parents, her husband, Glenn G. Waid, by her sister Vanisha Sulser and her son-in-law Telford Scott, Sr.
Glenna is survived by her two daughters, Jeannie Scott and Joy Bland and husband Butch; grandchildren, Telford Scott, Jr., Stacey Scott Goodwin and husband Sean, and Levi Bland and Julie Smith; great- grandchildren, Autumn Scott Judy and husband Channing, Johnathan Scott and wife Sarah, Makayla Scott, Brooklyn Scott and Jesse Scott, Lilly and Ella Goodwin and boyfriend Tyler Deskins, Greyson and Rowan Bland, Hudson and Gracen Smith; great-great grandchildren, Dani Rae and Sawyer Judy; as well as several nieces, nephews, and cousins.
There was a graveside service for Mrs. Waid on Wednesday, Nov. 17, at Alvon Methodist Church Cemetery, Alvon, where Rev. Bobby McClintic officiated.
There was a visitation on Tuesday evening, Nov. 16, at the Alvon Living Word Church in Alvon.
Wallace & Wallace Funeral Home in White Sulphur Springs is in charge of arrangements.
Please send online condolences by visiting www.WallaceandWallaceFH.com.