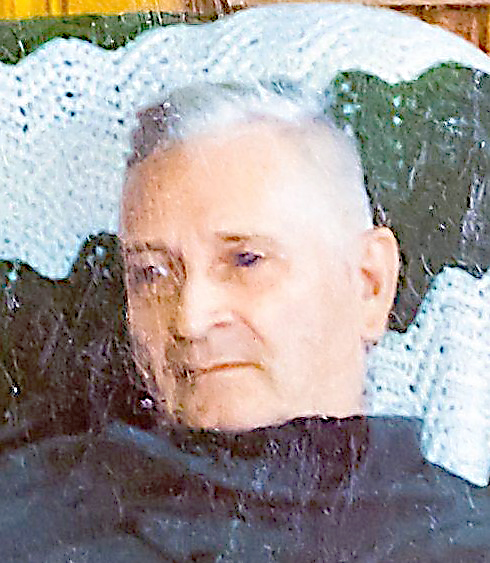 White Sulphur Springs-Cecil C. Rider, 97, passed away Tuesday, Oct. 19, 2021 at Greenbrier Valley Medical Center following a long illness.
He was born Mar. 12, 1924 in the area of Meadow Creek now Sherwood Lake. He was the son of the late Clarence H. Rider and Mary Dilley Rider.
Cecil was an avid hunter all his life, he loved to recount his hunting stories to his family and friends.
He worked at The Greenbrier Hotel as air conditioning and refrigeration maintenance journeyman for 37 years and loved it. Cecil was the oldest living member of Local #837.
He loved the word of God and was a charter member of the White Sulphur Springs Baptist Church on Willow Street.
Other than his parents, he was preceded in death by his wife of 57 years, Betty G. Lawhorn Rider; brothers, Howard Rider and Fred Rider; and sisters, Violet Carter and Edith Piefer.
Among those left to remember Cecil are his daughters, Gladys Wykle and husband Kenneth of Neola and Barbara Holmes and fiancé Bob Dudley of Harts Run; sisters, Faye Sea and Lorene Phillips; grandchildren, Tanya Hall and husband Jason, James Honaker, Cecil Honaker and wife Beth and four great-grandchildren, Ethan, Kaylie, Katheryn and Anna.
Graveside services will be Friday, Oct. 22, at 2 p.m. at May Chapel, Neola, with Rev. Randy Gilliam officiating.
Wallace & Wallace Funeral Home in White Sulphur Springs is in charge of arrangements. Please send online condolences by visiting www.WallaceandWallaceFH.com