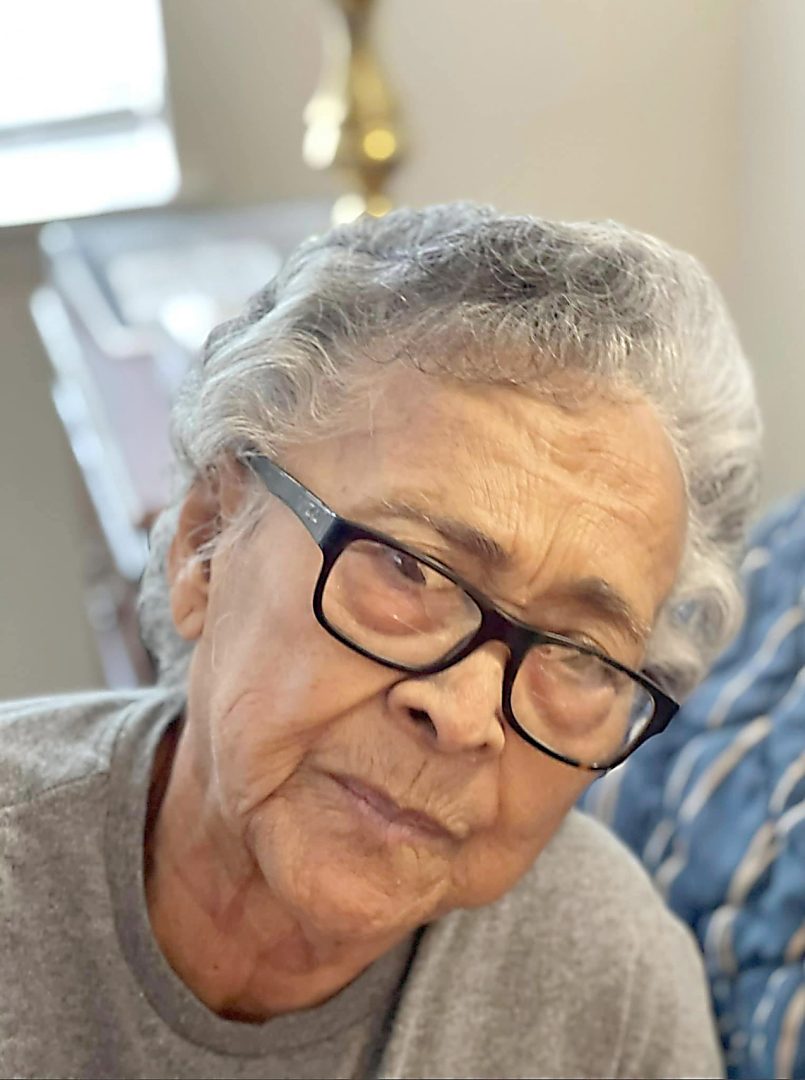 White Sulphur Springs-Annie Finney Davis, known to her family as "Gibby," 88, passed away Thursday, Oct. 14, 2021 in her home.
Gibby was born in Jenkins Jones, WV, on Apr. 24, 1933 to the late Profit, Sr. and Essie Finney.
She was a graduate of Gary District High School in Gary, WV, and attended Bluefield State College, where she majored in Home Economics and was initiated as a member of Alpha Kappa Alpha Sorority, Inc.  Annie began her career at the Elks Club in Bluefield, WV before moving to White Sulphur Springs in 1966. She was employed with Burlington Ribbon Factory, Greenbrier County Extension, Greenbrier County Schools (where the students loved her thick crust pizza) and retired from The Greenbrier after 25 years of service. While in high school, Annie met the love of her life Bobby Davis and the two spent 68 wonderful years married and built a beautiful legacy. 
Her favorite pastimes were sewing and cooking. She passed her love of cooking to her son Rod, daughter Tammy and oldest granddaughter Kisha. Annie is best known to many for her love of dressing up. She taught her granddaughters "a lady always looks good." In her final months, Annie enjoyed her time in Virginia with her daughter Tammy and granddaughter Tiffany. Tiffany turned her into a "maxxinista" by introducing her to TJ Maxx. She touched many lives in her lifetime.
She was proceeded in death by her parents, Profit, Sr. and Essie Finney; husband, Robert "Bobby" Davis; son, Marcus Davis; sisters, Oneida Jones, Virginia Scott, Irene Houston and Willa Harding.
She is survived by sons, Roderick and Steve Davis of White Sulphur Springs; daughter, Tammy Davis of Woodbridge, VA; brothers, Profit Finney, Jr. and Ronald Finney;  sisters, Oneida Maxwell and Angeline Whitaker; grandchildren, Taquisha and Larry Smith, Roslyn and LeSean Brown and Erica Davis all of Atlanta, GA, Tiffany Davis and Kevin Robinson of Woodbridge, VA, Ryian Carter and Teddy Robotham, Jr. of Colorado Springs, CO; great-grandchildren, Khalil Carter, LaDanian Smith and Kylel Robinson; special granddaughters, Jenna Shernsky and Kayla Mann; and a host of nieces, nephews and friends.
A celebration of life for Annie "Gibby" was held on Thursday, Oct. 21, at First Baptist Church in White Sulphur Springs, where Pastor Greg Scott officiated. Commitment ceremony will be at Restlawn Memorial Gardens in Bluefield, WV, for immediate family only.
Wallace & Wallace Funeral Home in Lewisburg is in charge of arrangements. Please send online condolences by visiting www.WallaceandWallaceFH.com.