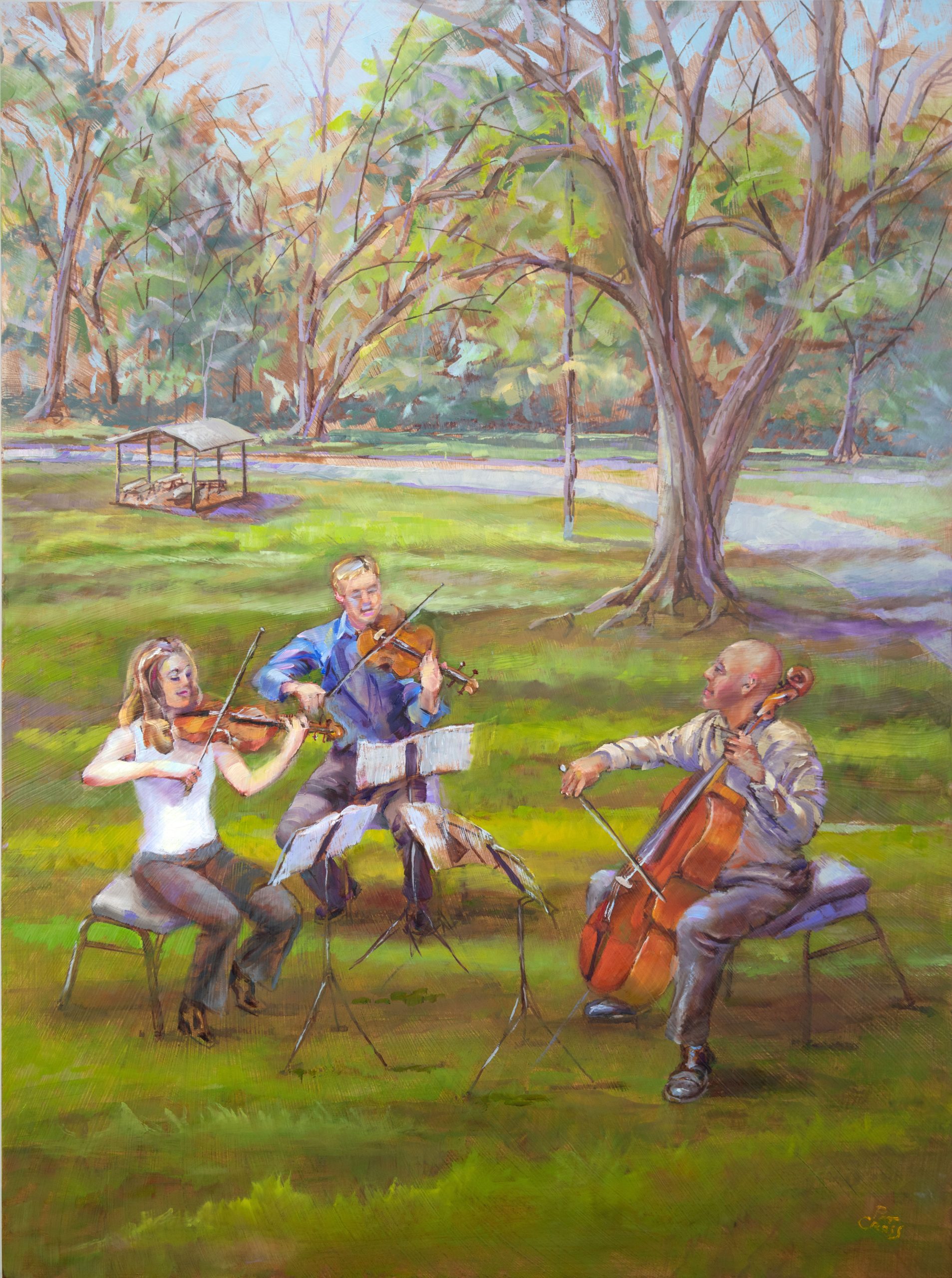 Carnegie Hall's Winter Exhibits are underway with three new galleries featuring the works of regional artists. The Old Stone Room Gallery features "Inviting the Outdoors In" by artists Pat Cross. The Old Stone Room is located on the ground floor of Carnegie Hall. The exhibit runs through Dec. 29.
Pat Cross, a native of West Virginia, once enrolled as the youngest student admitted into Hank Keeling's figure drawing class at the University of Charleston.
An innate outdoor curiosity lured Pat Cross to some of our most strikingly beautiful geographies in North America including Tennessee, Utah, Florida, Colorado, and the Pacific Northwest where she studied under master artists such as Lance Hunter, Bob Rhom, and Kim English.
Over the years, the work of Pat Cross has been displayed in more than 150 fine art exhibitions, including Realism New York, Bosque Art Classic, and Salon International.
Collectors of her work live in the US, Canada, Australia, and other countries throughout the world. Publishers of her work include International Artist Magazine, Oxford University, GO Magazine, Cascades East, and Best of America Oil Artists.
After returning to West Virginia to care for her parents, Pat Cross soon juried into Tamarack's Best of West Virginia and actively participates in exhibits there.
Then, the National Endowment for the Arts (NEA) and West Virginia Division of Art, Culture and History (WVDACH) awarded her a grant to attend the National Portrait Society Conference in the District of Columbia. Soon after, she was selected by the Congressional Arts Committee as the Exhibition Juror/Judge on the West Virginia Capitol Campus.
Most recently, the NEA and WVDACH awarded Pat Cross a grant to create 30 artworks depicting people outdoors in and around the town of Eleanor, where she currently works in her art studio. This series prompted opportunities such as a feature article in West Virginia Living Magazine as well as an invitation for a solo exhibition at Carnegie Hall in Lewisburg.
Her exhibit at Carnegie Hall features 33 original paintings and drawings each followed with her theme, Inviting the Outdoors In. Her exhibit also includes new oil paintings featuring Carnegie Hall in each season of the year.
Carnegie Hall exhibits are free and open to the public, Monday through Friday, 10 a.m. to 4 p.m. For more information, please visit carnegiehallwv.org, call 304-645-7917, or stop by the Hall at 611 Church Street, Lewisburg.
Carnegie Hall programs are presented with financial assistance through a grant from the West Virginia Department of Arts, Culture and History and the National Endowment for the Arts, with approval from the West Virginia Commission on the Arts.