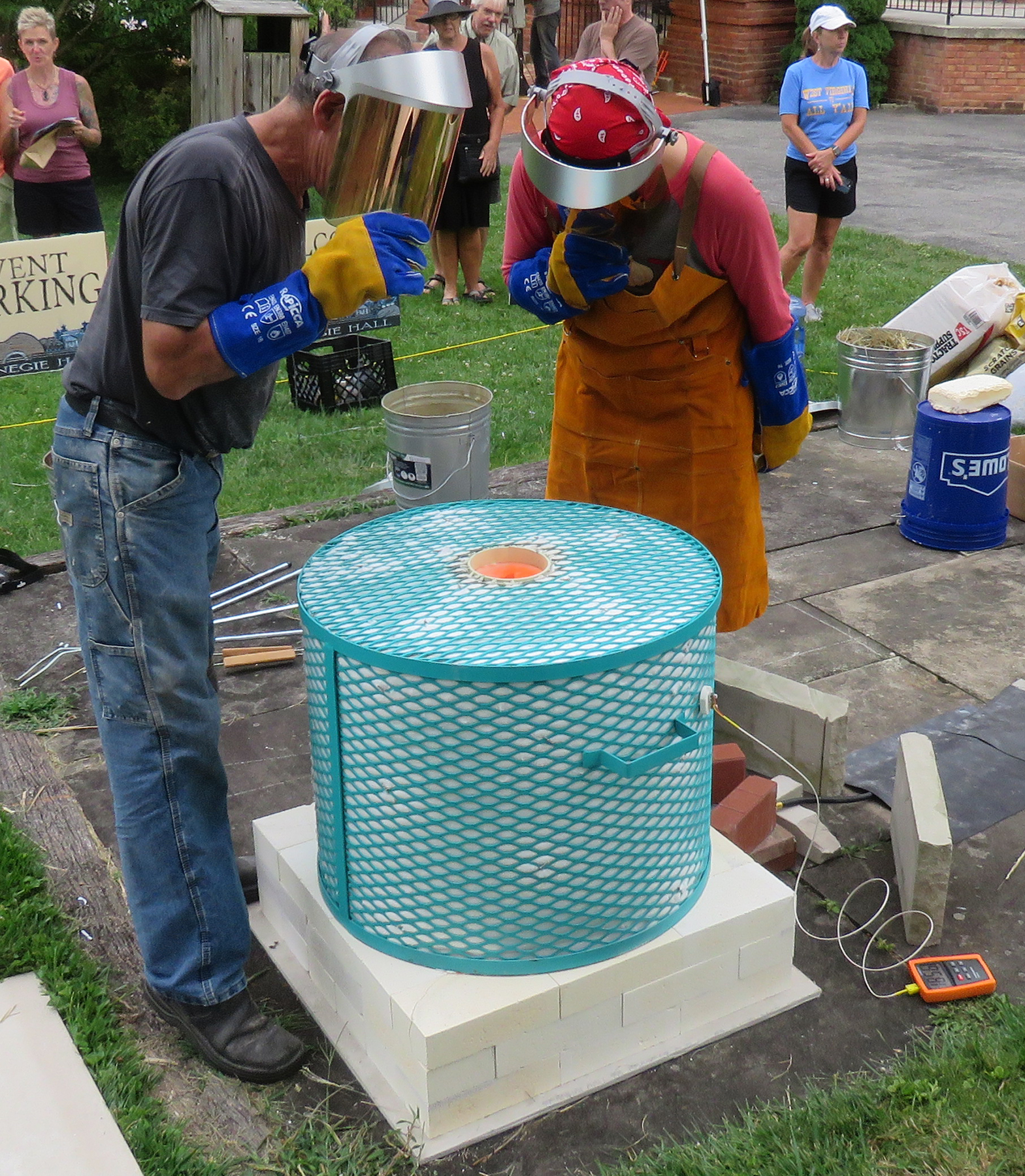 As part of its commitment to lifelong learning, Carnegie Hall offers a series of classes and workshops to enlighten and inspire learners of all ages. These unique learning opportunities are taught primarily in small group settings at the Hall. The Fall 2023 Classes & Workshops options are now available.
Starting in September and continuing through December, the Fall lineup includes a diverse and creative selection of classes for learners of all ages. The Pottery Studio will offer a return of the popular hand building and wheel throwing clay classes with Instructor Sean O'Connell, as well as a wide range of single event hand building workshops with Instructor Amie Durrman, including ceramic wind chimes, fun seasonal classes like Hanging Owl Tiles and Pumpkins and Ghosts, and the three-week Saturday series, Clay for Youth.
Also, in the Pottery Studio this Fall will be the first sessions of the new Raku program, which offers experienced students the opportunity to participate in a dynamic live firing process that heats clay bodies to 1800 degrees before submerging them in closed containers of combustible materials. Every piece is unique, and the excitement of unveiling the finished work is an amazing experience.
Other workshops available throughout the season include an introduction to Weaving on a Loom, a Tree of Life jewelry making class, open studio Leather Shop classes, Perfume Making, Art Journaling, an outdoors Watercolor class, and a whole series of fun and festive events for the family, Carnegie Hall-O-Ween week.  
Carnegie Hall employs over 30 teaching artists from the community, and this seasons Instructors include Teri Hartford, Kasadi Shock, Karen Leland, Brenda Harman, Jenn Hevey, John Coffey, Anne Hunter, Kathleen DeRouen, Cris Bartlett and Cyla Allison, Bob DuCharme, Aletta Cherry, Luke Davis, Kathy Talley, and members of the Fiber Arts Network.
For a complete list of classes and workshops and to enroll visit carnegiehallwv.org/classes-and-workshops or pick up a Classes & Workshops brochure at 611 Church Street, Lewisburg.