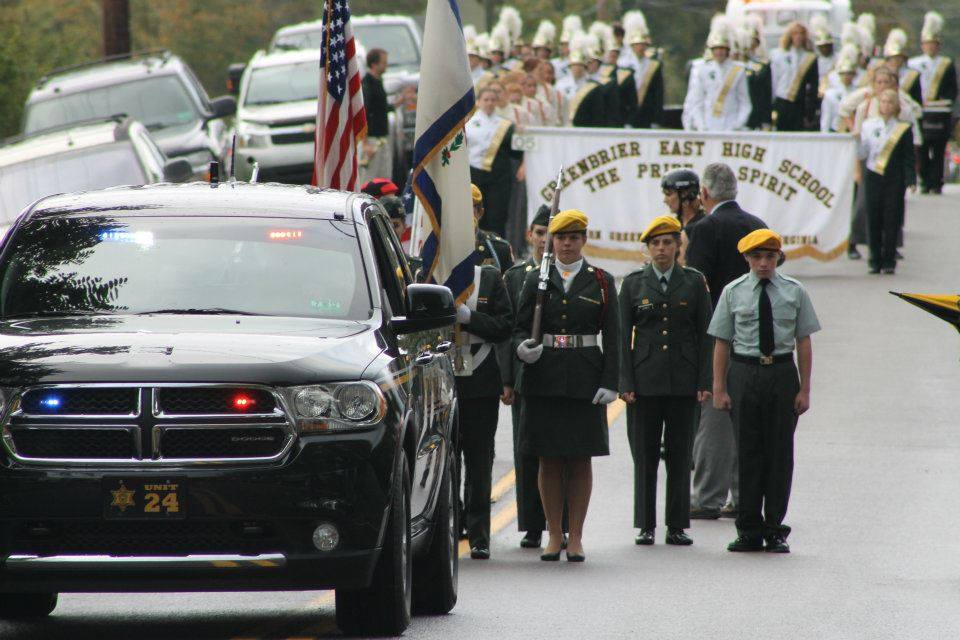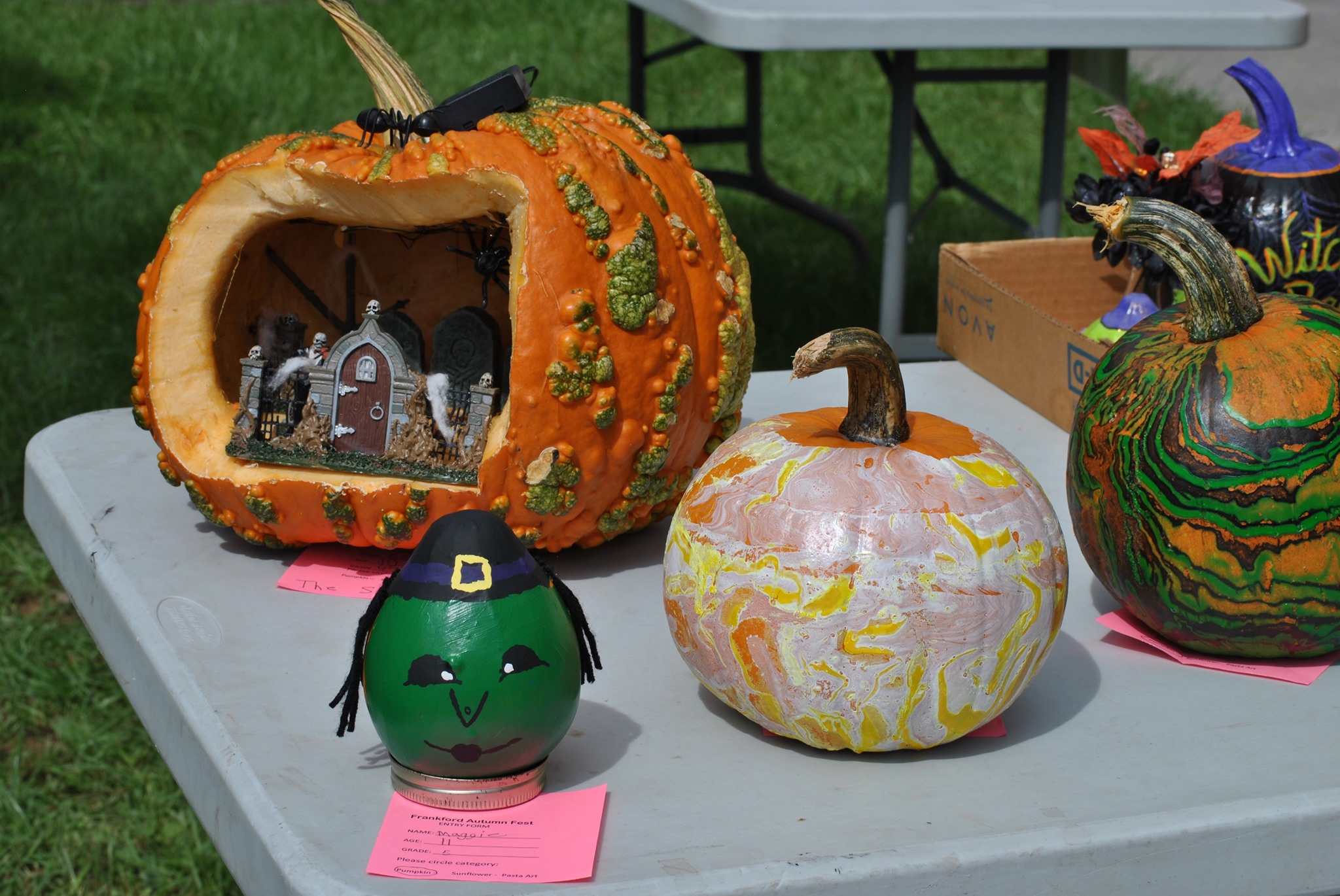 Plans for the Frankford Autumnfest are wrapping up! The festival will be held on Saturday, Sept. 30 in the quaint, beautiful, small town of Frankford. We are finalizing details with this family-friendly community event! 
The day will start off with the annual Pancake Breakfast at the Frankford Presbyterian Church from 7 a.m. until the parade starts at 11 a.m. You must try the buckwheat pancakes!
The Grand Parade is always a big hit and averages 50 to 60 entrants each year, including floats, horses, bands, civic groups, antique cars, and much more. Line up and registration begins at 8 a.m. until 10 a.m. Categories that will be judged are bands, EMS/Fire departments (judged separately), royalty (any queens or kings from the area, only those escorted via classic car/ATV, etc will be eligible for judging), classic cars, ATVs/off road vehicles, walkers, tractors, floats and parade favorites, equine. Judging will be at 10 a.m., no entry after 10 a.m. will be judged, but is more than welcome to join in, and the parade will begin promptly at 11 a.m. Note a small change this year – only one entry per group, company, or organization will be eligible for judging.
The art tent will be open with various art activities for all ages, such as spin art, body art and more. An annual favorite, the Youth Marketplace, will be back this year. This is an opportunity for children under the age of 18 who have art, crafts, jewelry, produce, etc. to display their goods and offer them for sale. We will also have face painting, games for the kids and inflatables. Plenty to keep everyone of all ages engaged for the afternoon. 
The fifth-grade students are working on Heritage projects about the local area. Hours of hard work and creativity go into these projects. You will want to take time to check these out as they will be on display for the festival.
Of course, no festival is complete without food, and we will have food galore. Some of the goodies planned so far are nachos, burgers, hot dogs, walking tacos, biscuits, cinnamon rolls and lots of baked goodies. For the early birds, we will also have breakfast biscuits available. We have several arts and craft vendors scheduled as well. We have not heard from a Scentsy, Tupperware, Pampered Chef, Avon or the like representatives yet, though, so if this is you or you know someone who sells such items, please let them know about us and invite them to come. We also extend an invitation to school bands, choirs, etc. to join us. We would love for them to perform, but if nothing else they are welcome to just join in on the fun or possibly use the event as a fundraiser.
K9 demonstrations for search and rescue, as well introductions to the traditional squirrel hunting and squirrel hunting with dogs, will be onsite. If you have a particular fondness for other types of hunting and are interested in introducing the youth to your favorite sport, please consider coming as well. There will also be an introduction to archery demonstration held in the gym. Many of the local schools are offering archery instruction with the physical education programs and Frankford Elementary is excited to be participating in this endeavor. We would love to have someone come to set up to introduce the youth to fishing as well. If you have a love for fishing, are interested in perhaps teaching others how to fall in love with the sport, how to tie flies, discuss what bait to use for various fish species, etc., feel free to contact Kim as soon as possible at 304-646-2874. We would love to introduce our youth (and adults) to the outdoors and some of the sports that they may be missing out on or not familiar with at all, or maybe to even learn the "talk" about the "one that got away."
We are pleased to announce the return of the Health Fair. Many vendors and providers have reserved slots for the health fair that will be held in the cafeteria. An addition to this year are some of the mobile clinics from local clinics such as Robert C Byrd and the Maxwelton Health Center.  You won't want to miss this opportunity to see all the services that can be available to you without having to visit the actual clinic. The health fair will run from 12 noon until 3 p.m.
Last year's new addition, the Car Show, will return this year. Last year's hurricane remnant weather significantly affected this and we are hopeful for much better weather this year and a large turnout for this. Of course, we want you to show off your pride and joy in the parade, but we are extending an invitation to participate in the car show which will begin promptly following the parade. The event will take place on the school grounds, "in the circle." There will be drawings for prizes to the first 15 registrants. There is a $15 registration fee. For more information, contact Crystal at 304-667-8173. In addition to the car show, we are hopeful that a few of the antique tractors from the parade will be on display on the grounds afterwards.
The day's live musical entertainment will kick off at noon with The Thomas Taylor Band, followed by Ben Hersman and The Sons of the Mountains at 1 p.m. Following them at 2 p.m. will be The Eades Mountain Boys, and Autumfest veterans Mud Hole Control will wrap up the live music at 3 p.m.
No Frankford Autumnfest would be complete without the decorated pumpkin contest, pasta art, and the largest sunflower contests. Entries are due by 1 p.m. by Shelby's Pond and judging will take place at 1:30 p.m. You will want to make sure you take time to look at these fantastic creations! A child's imagination is a cherished thing and they put them to the test making their pasta and pumpkin creations. Lots of hard work and imagination are put into these displays.  
Speaking of Shelby's Pond, you must take a moment to visit the Garden of Remembrance! This is a newer addition to the school grounds, beside Shelby's Pond. There have been memorial markers placed for the three students from Frankford Elementary School who were tragically lost two years ago.
The annual Frankford Ruritan Club Dinner will be in the school cafeteria from 3:30 until 6:30 p.m. The menu this year is spaghetti and is being offered by donation. The proceeds from this event help to fund scholarships for high school seniors from the Frankford area.
The committee is still accepting registrations for food vendors, arts and crafts, parade and demonstrations, so there are likely to be other things added that are not mentioned here that you will not want to miss. Feel free to contact Kim at 304-646-2874 for general festival information, or Justin at 304-667-0917 for food concessions. If you are interested in attending as a vendor, please contact Kim or Justin accordingly and arrive at the school no later than 10 a.m. to avoid possible injury with parade spectators.
All vendors setting up for the festival should be set up and their vehicles parked by 10:30 a.m. to alleviate traffic issues with the parade and possible injury to parade spectators. Spots are as large as you need and are on a first come, first served basis. We do ask that you bring your own canopies, chairs, etc. Pre-registration is not necessary. If you want to wait until that day to be certain of weather, etc., just show up by 10 a.m. and someone will direct you where to go. Reservations and bookings for the 2024 Autumnfest are also taking place now!  
We would like to thank The Hollowell Foundation, The Mary B Nickell Family, The WV Department of Arts, Culture and History, Radio Greenbrier, Car Wash Consultants, White Sulphur Springs EMS and SJ Neathawk Lumber for their generous support and sponsorships to help make this event possible.  
The committee would like to remind motorists of the following safety concerns. US Route 219 from the old car wash just north of Frankford to the US Route 219 and Anthony Creek Road intersection will be affected by the parade. The parade will take place at 11 a.m. Detours will be set up as usual. Please be aware of persons walking near or across the roadways throughout the day.
Some seating is provided, however feel free to bring your own chair and surely with all of these events, you will have no problem being occupied for the day! We hope to see everyone there!
We ask that you do not call the school as they are busy with everyday operations, questions can be directed to Kim at 304-646-2874.
(All events are subject to change without prior notice.)