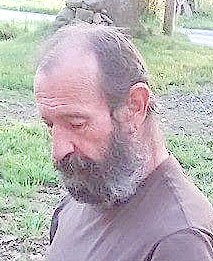 Crawley-Carl Denver "Denny" Loudermilk, 64, passed away Wednesday, July 21, 2021, at his home in Crawley.
Born Nov. 4, 1956, in Greenbrier County, he was the son of the late Carl Jackson Loudermilk and the late Elaine Elizabeth Wiseman Loudermilk.
Carl was a retired crane operator and welder with the West Virginia Dept. of Highways with 32 years of service.
In addition to his parents, he was preceded in death by a daughter, Carla Whitt; a son, Denver Loudermilk; and a brother, Jerry Combs.
Denny is survived by his wife, Jacqueline Gale Elmore Loudermilk; daughter, Sarah Elizabeth Loudermilk of Crawley; two sons, Thurman Loudermilk of Crawley and Travis Wright (Ashley) of Fort Spring; four sisters, Darlene Piercy of North Carolina, Ann Loudermilk of Indiana, Alice "Pete" Sears (William) of Indiana, and Barbara Clower (Steve) of Crawley; brother, David Loudermilk of Crawley; and five grandchildren.
Funeral service was held on Sunday, July 25, at Wallace & Wallace Funeral Home in Lewisburg, where Pastor Joey Morgan officiated. Burial followed in Wallace Memorial Cemetery, Crawley, WV.
The family received friends prior to the service on Sunday.
Wallace & Wallace Funeral Home in Lewisburg is in charge of arrangements.
Please send online condolences by visiting www.WallaceandWallaceFH.com