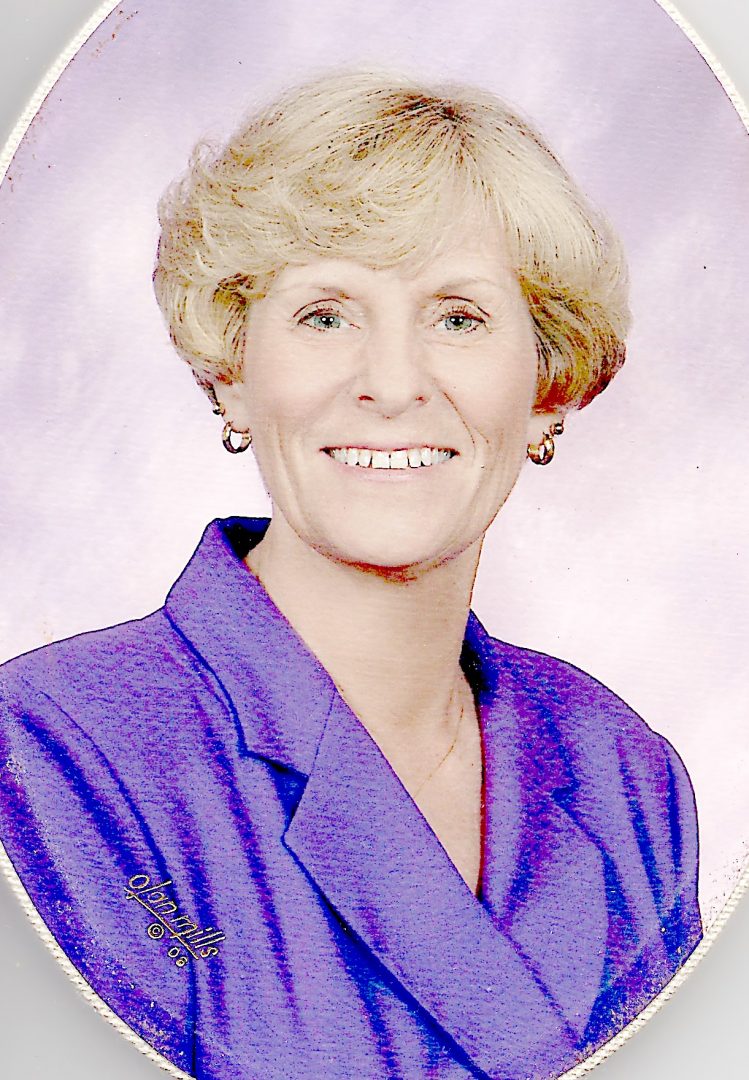 Alderson-Betty Jane Runyon Holliday, 78, peacefully passed away Monday, Apr. 12, 2021, at her home in Alderson with her children by her side. God took her to her heavenly home to her beloved husband.
Born Sept. 13, 1942, in Lester, WV, she was the daughter of the late William and Allie Carr Runyon.
In addition to her parents, she was preceded in death by her loving husband of 58 years, Charles William "Bill" Holliday; five brothers, Earl Runyon and wife Edith, Jack Runyon, John Runyon, Curtis Runyon, and James Arthur Runyon; three sisters, June Phillips and husband, Harlan, Bonnie Runyon, and Charlotte Runyon; brother-in-law, Charles Yates, and sister-in-law, Joan Fleshman and husband, Jim.
Mrs. Holliday was a secretary, having retired from the Greenbrier County School System after 30 plus years of service, where she immensely enjoyed the students, faculty, and staff.  She was a member of the Old Greenbrier Baptist Church in Alderson and a member of the Alderson Chapter No. 119 Order of the Eastern Star. Mrs. Holliday enjoyed indoor and outdoor gardening, watching Wheel of Fortune and Jeopardy, reading the newspaper, and loved to spend time at the beach. She was a proud Aldersonian.
Survivors include her daughter, Tammy Lynn Holliday of Alderson; her son, Charles "Charlie" Holliday, Jr. and his wife Angela of Alderson; her brother, Damon Runyon and wife Ruby of Gauley Bridge; two sisters, Mozelle Yates of Oklahoma City, OK, and Mary Wolf and husband Tim Dayton of Chesapeake, VA; sister-in-law, Glenna Runyon of Hot Springs, VA; brother-in-law, John Robert "Bob" Holliday and wife Carolyn of Alderson; and many nieces and nephews and their families.
Funeral services will be Friday, Apr. 16, at 11 a.m. at the Old Greenbrier Baptist Church in Alderson, with Pastor Derek Hall officiating. Burial will follow in the Phillips Family Cemetery on Muddy Creek Mountain, Alderson. Friends may call Thursday, Apr. 15, from 6 to 8 p.m. at the Old Greenbrier Baptist Church in Alderson, and one hour prior to services at the church on Friday.
Due to the COVID-19 pandemic, CDC guidelines will be observed, with mask and social distancing encouraged.
Serving as pallbearers will be Scott Ballard, Steve Keadle, John Fleshman, Fred Holland, Greg Holliday, Scott Pinnell, Chad McCallister, and Matthew Fleshman. Serving as honorary pallbearers will be Bob Holliday, Dean Butler, Toby Fleshman and Robert LaRue.
The family would like to extend a special thank you to Dr. Marilyn Glaser, Amy Judy, and the wonderful staff at Home Care Plus who attended her so faithfully.
For those wishing to show an expression of sympathy, contributions may be made in memory of Mrs. Holliday to the Old Greenbrier Baptist Church, P.O. Box 456, Alderson, WV 24910.
Online condolences and memories may be shared with the Holliday family at www.lobbanfh.com.
Arrangements by Lobban Funeral Home, Alderson, WV.