Frankford-Barbara Jean "Cot" Decker Sponaugle joined our Heavenly Father on Thursday, June 17, 2021, at Appalachian Regional Hospital in Beckley. She passed away unexpectedly surrounded by her family.
Barbara was born May 17, 1940, at Frankford, the daughter of the late Louella Wheeler Decker Hughes.
She attended Lewisburg Junior High School and Fran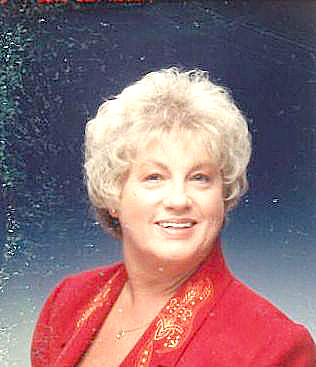 kford High School where she graduated in 1958. She was a retired Loan Officer for Wells Fargo for 32 years. In 2005 she moved back to West Virginia to her home place with her husband of 24 years and their dog, Bruno, who she loved dearly. Barbara was a member of Enon Baptist Church and was known as, never meeting a stranger. She always had a hello for everyone with a smile on her face. She is also known as a loving wife, mother, sister, grandmother and friend.
Those left to cherish her memory are her husband, Harold; her sons, Jack Richmond of California and Jerry Richmond of Virginia; her step-children, Harold Sponaugle, Jr. (Stephanie), Debbie Yates (Tim) and Cathy Carey (Eddie); brother, James "PeeWee" Decker; grandchildren, Caleb, Kaitlyn and, Kinsea; step-grandchildren, Tyler, Taylor, Tanner, Kayla, Emily and Rylan; great-grandchildren, Remington and Fynleigh; step-great-grandchild, Makena. Barbara was loved by special cousins, Betty White and Pete Hanna; and her wonderful caregiver, Christine McMann; as well as many other relatives and dear friends.
Barbara's request was to be cremated. A celebration of life service will be held at a later date.
In lieu of flowers, donations of sympathy may be made to the Greenbrier County Humane Society, 151 Holliday Lane, Lewisburg, WV 24901.
Wallace & Wallace Funeral Home in Lewisburg is in charge of arrangements.
Please send online condolences by visiting www.WallaceandWallaceFH.com