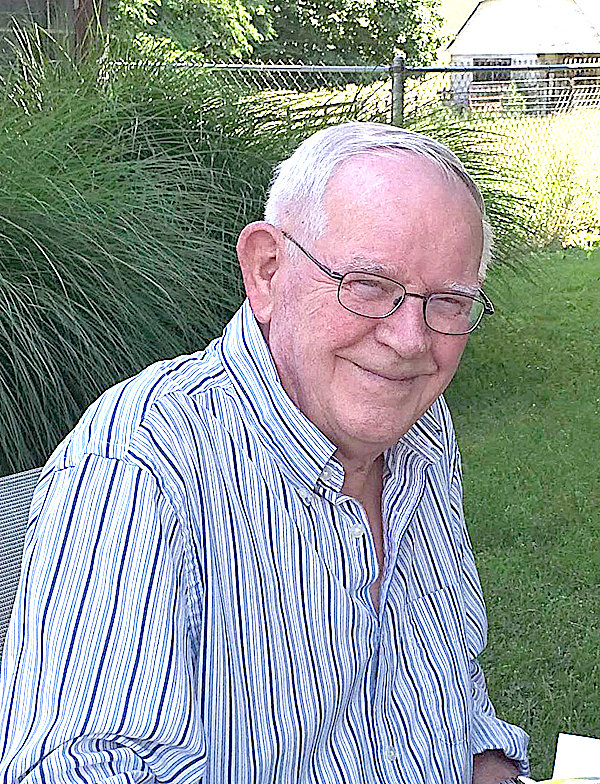 Arbie Glen Dransfield, Jr. died Sunday, June 20, 2021, at home.
He was born in Oceana, WV, on Feb. 2, 1933, to Arbie Glen Dransfield, Sr. and Dixie Cook Dransfield.
Arbie was a retired dairy farmer and former employee of the Mountaineer Farm Center.
He was a member of the Union Presbyterian Church where he served as a Deacon and Elder. He served four years with the U.S. Air Force, was past Chairman of the Monroe County Board of Health, past Chairman of the Monroe County Health Center, past President of the Monroe County Historical Society, past President of the Union Lion's Club, and 1968 Outstanding Young Dairyman, Southeast Milk Sales.
He was an avid fan of the West Virginia Mountaineers, James Monroe Mavericks, and Cincinnati Reds – he spent many a day and evening listening to or watching these games. He was a kind and gentle soul and dearly loved by his family.
Arbie is survived by his wife of 69 years, Betty Shanklin Dransfield; daughter, Leslie Dransfield Bowers, husband Kirby of Sunset Beach, NC, son, Jeffrey Glen Dransfield, wife Billie Jo of Haymarket, VA; and daughter, Julia Dransfield Martinelli, husband Guido of Sunset Beach, NC; grandchildren, Kristin Dransfield Crislip and husband Jamie of Gap Mills, Jeffrey Paul Hansbarger and wife Jessica of Harrisonburg, VA, Kara Beirne Hansbarger of Winchester, VA, Brandon Glen Dransfield of Ashburn, VA, and Kayla Brooke Dransfield of Portland, Oregon; great-grandchildren, Cpl. Hunter Lee Crislip and wife Larissa of Okinawa, Japan, Tanner Levi and Parker James Crislip of Gap Mills, Laurel Beirne and Travis David Hansbarger of Harrisonburg, VA; stepgrandchildren, Guido Andrew Martinelli IV and wife Christina of Sunset Beach, NC, Matthew John Bowers of Westminster, MD, and Andrew Max Bowers of Winston-Salem, NC; step-great-grandchild, Caiden Andrew Murphy of Sunset Beach, NC; sisters, Isabel Dransfield Holt of Lexington, KY, Karen Dransfield Mitchell of Union, and many cousins, nephews, nieces, and friends.
He was preceded in death by a step-grandson, Tristan Tanner Martinelli.
His body was donated to WVSOM for the purpose of health and medical science education and research.
In lieu of flowers, memorial gifts may be made to Union Presbyterian Church, P.O. Box 239, Union, WV 24983 or HospiceCare, 1265 Maplewood Avenue, Lewisburg, WV 24901.
Pastor Nancy Bulla and The Rev. Ben James will officiate A Celebration of Life Service on Saturday, July 10, at 2 p.m. at the Union Presbyterian Church. Visitation with family and friends will be held one hour prior to the service.
With respect to public health guidelines, those who have been vaccinated can choose whether or not to wear a mask; we kindly ask those who have not been vaccinated to wear a mask.
Wallace & Wallace Funeral Home in Lewisburg is in charge of arrangements.
Please send online condolences by visiting www.WallaceandWallaceFH.com