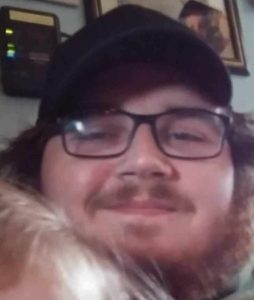 Austin Tyler Carter, 26, went to be with the lord on Friday, Nov. 10, 2023, after a battle with numerous health issues over the past few months.
He was born on Mar. 19, 1997, in Fayetteville, Arkansas.
He was preceded in death by his Grandpa, Jerry Eplin; and his two uncles, Vernon (Bub), and Mark Eplin. 
Austin was the kindest soul you would ever meet. He knew no enemy and was the best friend anyone would want.
Those left to cherish his memory are his mom, Cindy (Ed) Vaught, his dad, Tim Carter; his brother, Justin (Kelley) Carter; and his sister, Emily Carter; his stepbrother, Eddie (Holly) Vaught; two stepsisters, Desiree Vaught-Ratliff and Kayla (Derek) Feller; his grandpa and best friend, Eddie Carter; grandmothers, Lou Eplin, and Sylvia (Marvin) Keen; aunt, Bev Barnes; nephew, Daniel Carter and niece, Kylie Rose Carter; and a host of cousins and friends that were like family.
Services will be held at Wallace & Wallace Funeral Home Saturday, Nov. 18, at 212 Monroe Avenue, Ronceverte WV 24970. At 3 p.m., visitation will be from 1 to 3 p.m. with services to follow with Pastor Wayne Browning officiating.
In lieu of flowers the family requests donations to support the services to Wallace & Wallace Funeral Home.  After the service there will be a dinner at the Ronceverte Baptist Church.
Wallace & Wallace Funeral Home in Ronceverte is in charge of arrangements. Please send online condolences by visiting www.WallaceandWallaceFH.com.