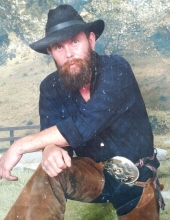 Alderson-Andy Lee Fisher, 53, died at Charleston Area Medical Center following a short illness on Sunday, Jan. 8, 2023.
Andy was born on Dec. 11, 1969 in Union, WV.
Andy was an avid hunter and fisherman and loved the outdoors.
Andy was preceded in death by his father, James Richard Fisher; his mother, Wanda Blanch Tingler; his brothers, William (Billy) Fisher, and Donald Ray Fisher; and sister, Ruby Kay Lephew.
Those left behind to remember Andy include his son, Andrew Fisher (Kimberly) of Alderson; daughters, Amber Maynard (Chris) of Princeton, WV, and Kayla Crowley (Chance) of Mullens; brother, James Allen Fisher of Alderson; and sisters, Betty Elmore of Alderson, and Lorri Dunbar (Charles) of Alderson.
In lieu of flowers, the family will accept donations to help offset expenses.
Andy's viewing was held Saturday evening, Jan. 14, at Lantz Funeral Home, 101 Davis Street, Alderson.
His funeral was held on Sunday, Jan. 15, at the funeral home. Interment followed in the Fisher Family Cemetery at Wolf Creek, WV.
Lantz Funeral Home is honored to serve Andy's family in their time of need.