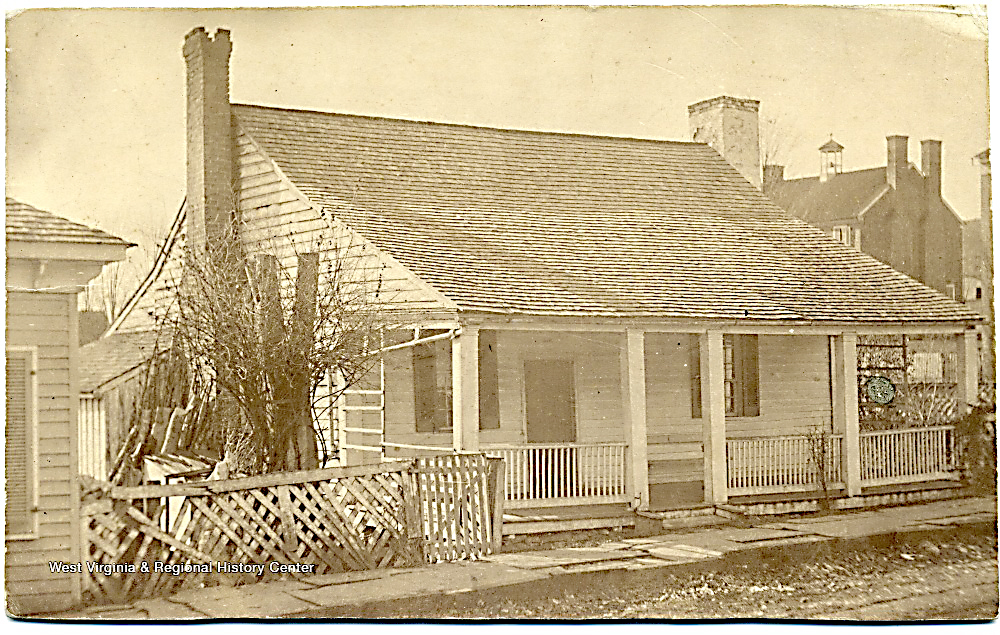 By William "Skip" Deegans
Greenbrier County's first courthouse is shown in this undated photo. While early county land documents have been lost, it is thought this log house was located on one of Lewisburg's original town lots at the corner of Washington and Church Streets (in front of The Market sandwich shop). It served as the courthouse until about 1804.
About 1792, Michael Holland, an unpopular schoolteacher in Botetourt County, Virginia, was accused of murdering a man. In an effort for fairness, the trial was moved to Greenbrier County's courthouse. Dr. George Holland, a well-to-do Virginia physician, engaged Patrick Henry, lawyer and famed orator, to defend his son. In a packed courthouse and before two judges, Henry presented a vigorous defense in a 14-hour trial. How would the accused old parents feel if the jury rendered a mistaken verdict that resulted in the death of their son? One of the judges said, Henry's defense was "done in such a manner so solemn and touching, and in a tone so irresistible, that it was impossible for the stoutest heart not to take sides with the criminal." In short order, the jury return a verdict of not guilty. The court, however, reminded them they might find an inferior degree of homicide. They brought in another verdict of manslaughter.
After the county sold the courthouse to move to a larger building, it became a residence, and the logs were covered with clapboards. For many years, it was owned by William Smithee, a shoemaker, and his descendants. According to local historian, Ruth Woods Dayton, the house was razed about 1920.
Sources: The Georgia Frontier Vol. III, Descendants of Virginia, North Carolina, and South Carolina Families by Jeannette Holland Austin; Greenbrier Pioneers and Their Homes by Ruth Woods Dayton; History of Greenbrier County by J. R. Cole.