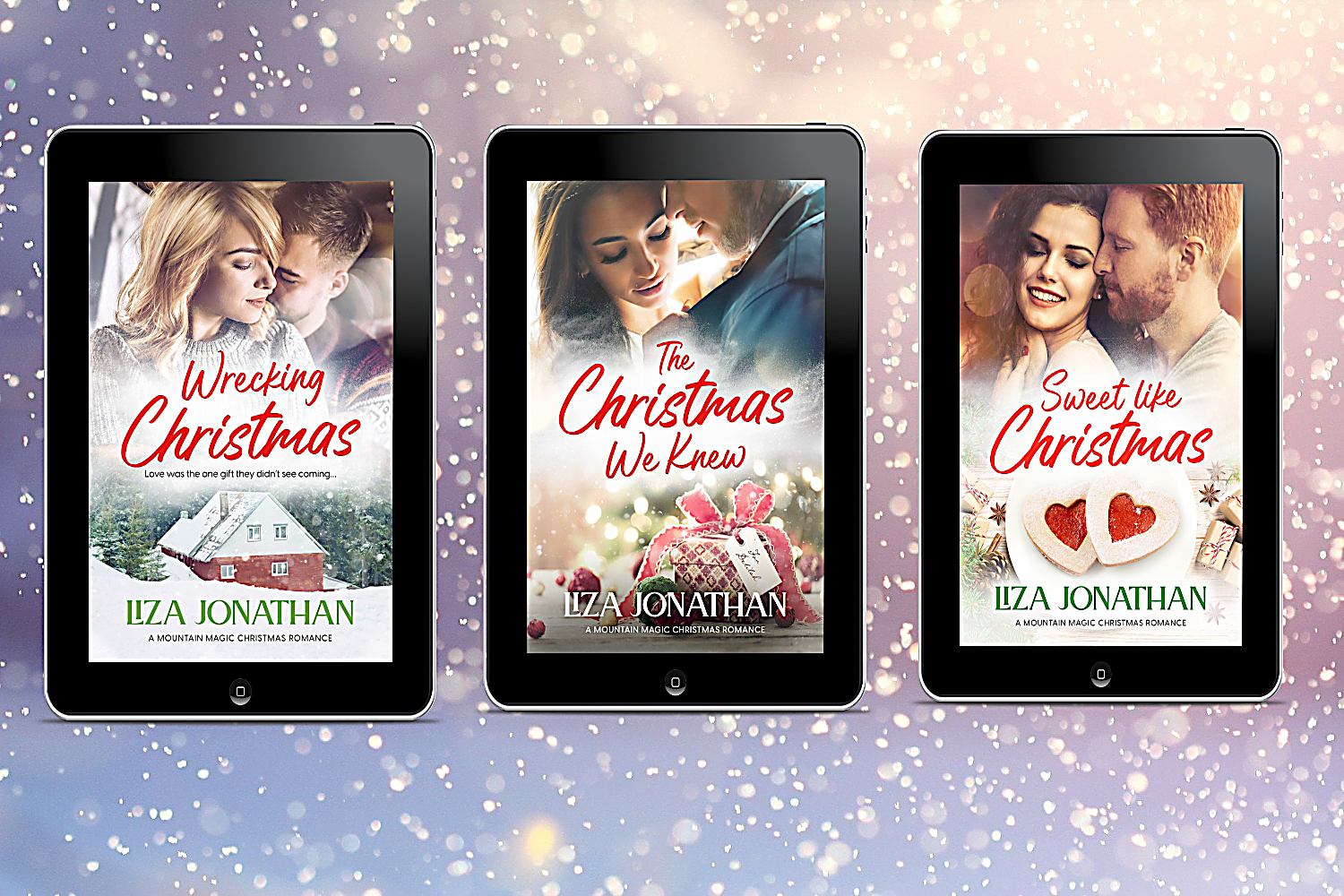 West-Virginia native Liza Jonathan got a welcome surprise when she checked her Amazon rankings last week: #1 in Paranormal Romance, #7 in Contemporary Romance, and #7 in Genre Fiction, a category that encompasses all of romance, thrillers, mysteries, sci-fi and fantasy. In less than a week, her three-book romance series set in Lewisburg, WV, had been downloaded more than 13,000 times, and she was averaging 15,000 Kindle Unlimited page reads a day.
This year marked the last one for this romance trilogy that she began in 2019. Having completed her three-book series this fall, she decided to do a Kindle Countdown Deal on Book One, to lure readers into the whole series. The results, suffice it to say, exceeded her expectations. 
"I almost fell out of my chair, honestly," Liza said. "It is such a thrill to find so many people that were willing to take a chance on this series. They are the books of my heart, and hopefully they will be the books of theirs, too," she added. 
The Mountain Magic Series contains three standalone-in-series romances: Wrecking Christmas (2019), The Christmas We Knew (2020), and Sweet Like Christmas (2021). All three are set in Lewisburg, and feature a cast of characters that work at Holliday Hot Rods, a fictional collision repair and classic car renovation shop. However, her fictional characters spend a lot of time enjoying the real treasures of the state, including The Greenbrier Resort, Snowshoe Mountain, and the New River Gorge Bridgewalk, all of whom enthusiastically consented to their inclusion in the books. 
Wedding planners from the Greenbrier even helped Liza plan the fictional wedding reception for two of the characters. Readers who visit Liza's website and sign up for her newsletter can see the reception schedule and menu – on Greenbrier letterhead. The Lewisburg connections continue in the third and final book, released just this October.
The pivotal opening scenes of Sweet Like Christmas take place at downtown Lewisburg bakery, Corn+Flour. The owner, Suzie Hoffman, even makes a cameo appearance.
"Generally speaking, most authors opt to create entirely fictional worlds and places, just to keep things simple. But, I'm a West Virginia girl who's grown up in the public relations business, and I just couldn't stop myself from giving my home state a shout out. Besides, I couldn't make up a place more beautiful."
 Audiences and critics alike don't seem to mind the break from fiction protocol. In 2020, Wrecking Christmas, book one of the series, won the HOLT Medallion for excellence in Romance Fiction, given by the Romance Writers of America. While much of the temporary sales spike can be attributed to a very successful sales promotion, Liza said she's looking forward to where the interest of this many fans could take her. 
What's next for the writer? 
"I've got a new series starting in the spring, Sirensong Falls, which will be a steamy Virgin River-like series set in the Carolina Mountains outside Asheville. This time though, the setting with be entirely fictional. There's some magic you can only conjure once," she said. 
Liza's books are available for sale on Amazon as an e-book, paperback, and in the Kindle Unlimited program. Signed copies of her books are on sale at a New Chapter Bookstore in Lewisburg. 
Liza Jonathan grew up in Fairmont, WV, and obtained her degree in Professional Writing from Wheeling Jesuit University, where she also met her husband of many years. She currently lives in Indiana with her husband and two nearly adult aged sons. When she's not haunting the house at all hours writing, Liza works as a marketing/content writer. To read excerpts, find buy links, and sign up for her reader newsletter, visit her at www.lizajonathan.com, or follow her on GoodReads.