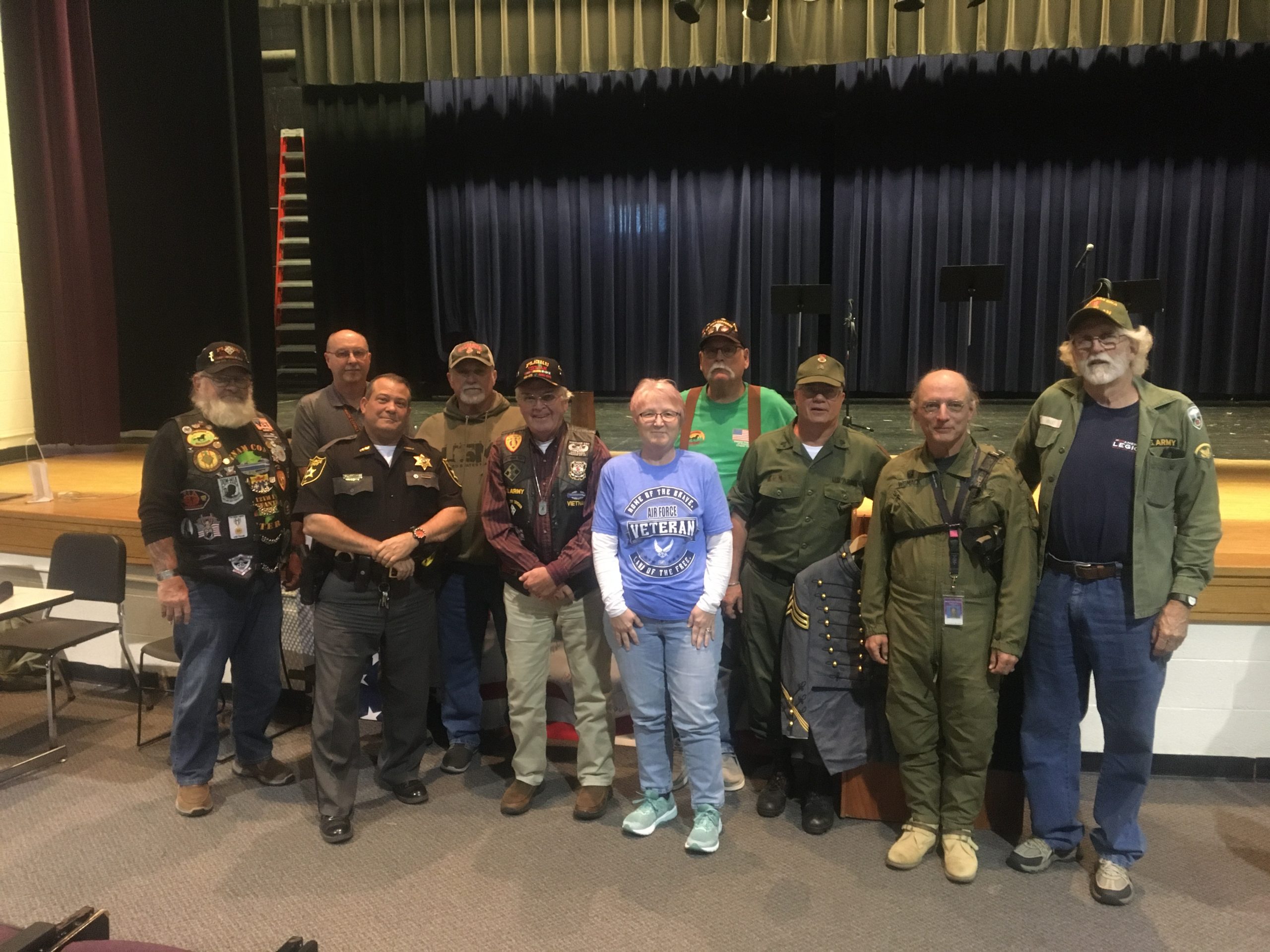 American Legion Posts 100 in Union and 145 in Peterstown, Vietnam Veterans of American Chapter 1108, and James Monroe High School (JMHS) jointly hosted a veteran's panel discussion on Nov. 13 in the school auditorium. Students had the opportunity to listen to the experiences of veterans from the Vietnam era to those currently serving, and to ask questions about life in the military and its meaning. Students divided into small groups and met with veterans from various eras from the 1960's to the present. 
The turnout from local veterans was outstanding – a testimony of their continued service to community and country. Hank Fischer, Bill McCann, Steve Ellison, Jim Wright, and Dennis Taylor represented the Vietnam War Era. Scott Ernst, Jack Kirby, Bridget Larew, Todd Fairchild, Wendy Reed, Mike Heller, Todd Longanacre, Scott Womack, and Mike Wiley, represented the Cold War and Post 9/11 eras. U.S. Marines Gavin Taylor and Logan Church represented those currently serving. The students appreciated learning of these veterans' experiences, which ranged from humorous to serious.
The American Legion is nonpartisan and open to veterans of any branch of service and era, including those currently serving.  The American Legion supports veterans and their families, patriotism, and youth education.  If you are interested in joining us in this vital mission and assisting with programs like the one described above contact Scott Womack at scott_womack@hotmail.com or via Facebook Messenger.