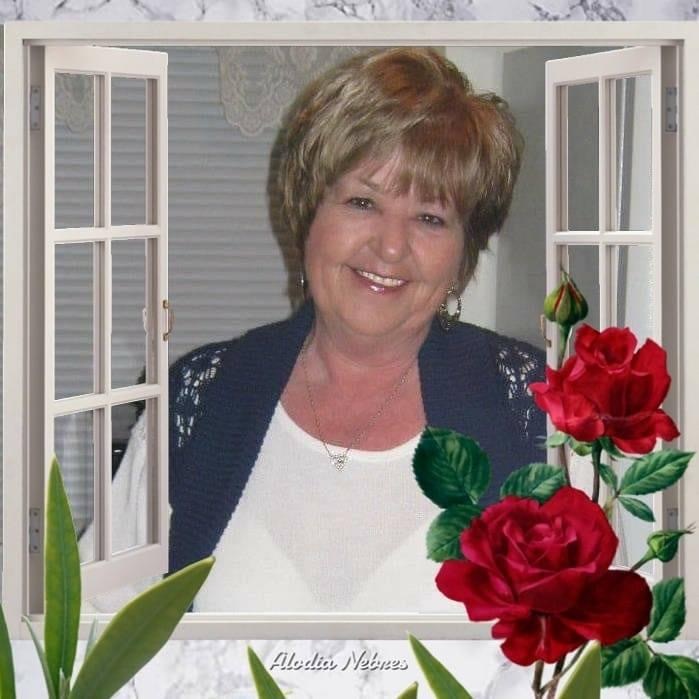 Alderson-Suzanne Louise Weir Jackson, 68, formerly of New Castle, PA, passed away Thursday, Dec. 24, 2020, at the Peyton Hospice House in Lewisburg, following a short illness.
Born July 24, 1952, in Ellwood City, PA, she was the daughter of the late Audley Eugene and Beverly Joan Veon Weir.
In Addition to her parents, she was preceded in death by her loving husband, Larry Eugene Jackson; granddaughter, Brianna McKnight; and father-in-law and mother-in-law, Eugene and Mary Jackson.
Mrs. Jackson was the former Activities Director at Carriage Manor in New Castle, PA. Prior to her employment at Carriage Manor, she worked as an assistant at the pain management clinic, was a paramedic in New Castle, PA, and was also a homemaker. She was a 1970 graduate of Mohawk High School in Pennsylvania and attended the River of Life Church of God in Alderson. Mrs. Jackson enjoyed hunting and doing crafts, but above all, she loved her family and to spend time with her family.
Survivors include four daughters, Kirisa Gennock of New Castle, PA, Rosanna and Wesley Jennings of New Castle, PA, Kamia and Raymond Honaker of Alderson, and Jetta and Gary Elmore of Gap Mills; two stepsons, Jeffrey and Patty Jackson of Bessemer, PA, and Timothy Jackson of Clearwater, FL; three sisters, Sonja Kelley of New Castle, PA, Sheila Bowker of Bessemer,  PA, and Stacey and James Cox of Wampum, PA; 10 grandchildren, Zachery McKnight, Kelcey ONeill, Halie Rodriguez, Jacob Jennings, Caden Lowry, Braden Gennock, Lyndsey Jennings, Alaina Gennock, Jonathon ONeill, and Aleya Elmore; six step-grandchildren, Amy Jackson, Cerra Jackson, Brittany Maglicco, Stefanee Jackson, Scott Jackson, and Emily Jackson; one great-granddaughter; many step-great-grandchildren; and several nieces, nephews, and cousins.
Private funeral services will be on Wednesday, Dec. 30, at 12 noon at the Marshall Funeral Home in Wampum, PA, with Tom C. Skaggs officiating. Burial will follow in the Clinton Cemetery in Wampum, PA, where close friends are welcome to attend.
Due to the COVID-19 pandemic, CDC guidelines will be observed, with mask and social distancing encouraged.
Family and friends will serve as pallbearers.
For those considering an expression of sympathy, in lieu of flowers, contributions may be sent to 51 Honaker Drive, Alderson, WV 24910.
Online condolences and memories may be shared with the Jackson family at www.lobbanfh.com or www.marshallsfh.com.
Arrangements by Lobban Funeral Home, Alderson, WV, and Marshall Funeral Home, Wampum, PA.