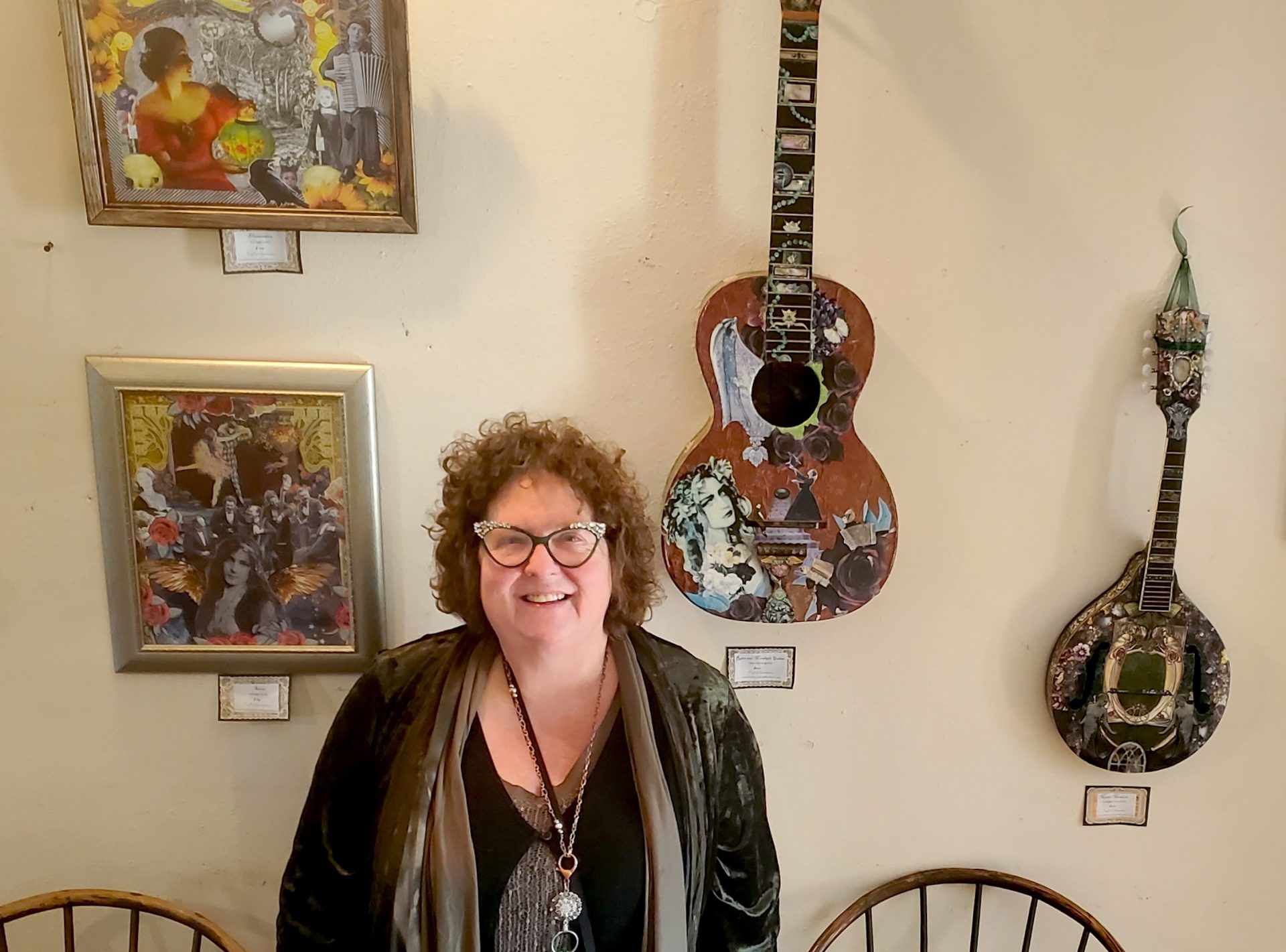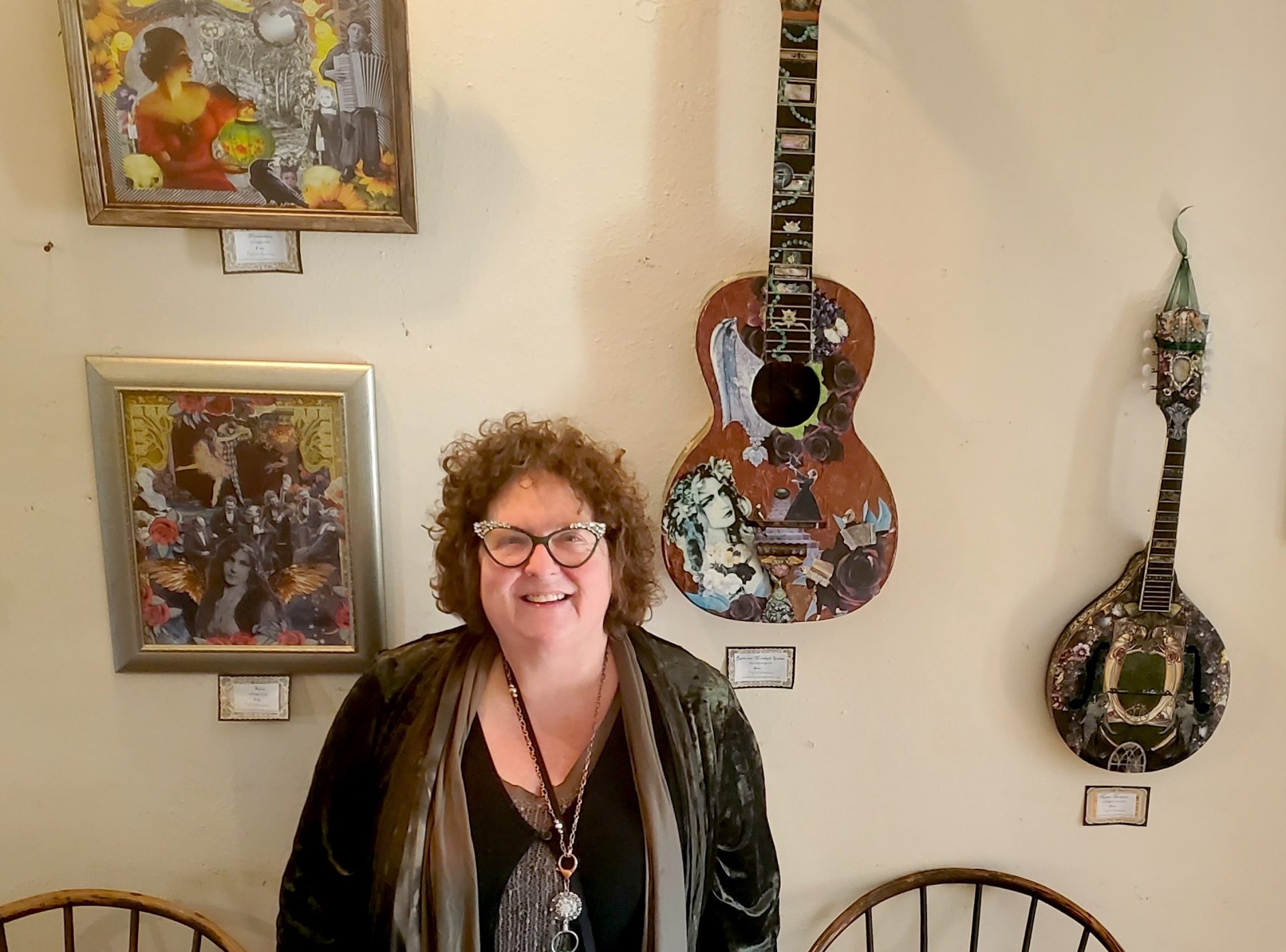 Writer, artist, and vocalist Susanna Robinson will be presenting her exhibit "Witch-ful Dreaming, Still…" at the General Lewis Inn from March 11 through May 29 with a reception on First Friday, April 7, from 5:30 to 7:30 p.m. at the Inn. Music for the reception will be provided by Susanna along with Hoffman and Penn, and a cash bar will be available. The reception is free to attend and open to the public.
This special collage exhibit features Art Nouveau-inspired portraits and otherworldly realms. Susanna tells us that her motivation is her propensity to dream in wild, vividly imaginative scenarios. Wide-eyed, sad-eyed, wistful, smug, no-nonsense, fragile, strong females are portrayed, many with enchanted animals. Decorative, musical instruments salvaged and repurposed from the trash and junk rooms of friends and musical cohorts embellish her collages, framed by vintage friends.
Robinson has been a creative force in the Lewisburg arts scene for more than 30 years with her art, music, and more. Her creative touch is all around Lewisburg, including the rendering of dragon-wing begonias (and a small dragon watching from the side) on the town piano next to Lewisburg City Hall. She was also selected to be one of the artists to participate in the 2022 Lewisburg Fire Hydrant Art Paint Project.
Costumes, jewelry, and artwork, all designed by Susanna with her signature look, have been featured far and wide, including a hand-beaded Christmas ornament commissioned to hang on the White House tree and several ornaments for the West Virginia Governor's Christmas Tree.
Dancers and choreographers have worn custom made pieces by Susanna in various live performances. She also is known for her custom one-of-a-kind fantasy wearable art. Her ornate handmade witch hats can be found parading on beguiling noggins all around town during events and episodes of revelry and debauchery. The art collages she fashions (literally cutting and pasting the old-fashioned way), reflect a true Art Nouveau influence. Enter magical realms of the timeless 1920's-era of gypsies, fairies, and charmed enchantment, all found in her artwork.
"Art is life, life is art, you cannot separate them…it's the way you breathe and the way you live."
Contact Susanna Robinson Artist at onechartreusehat@hotmail.com.