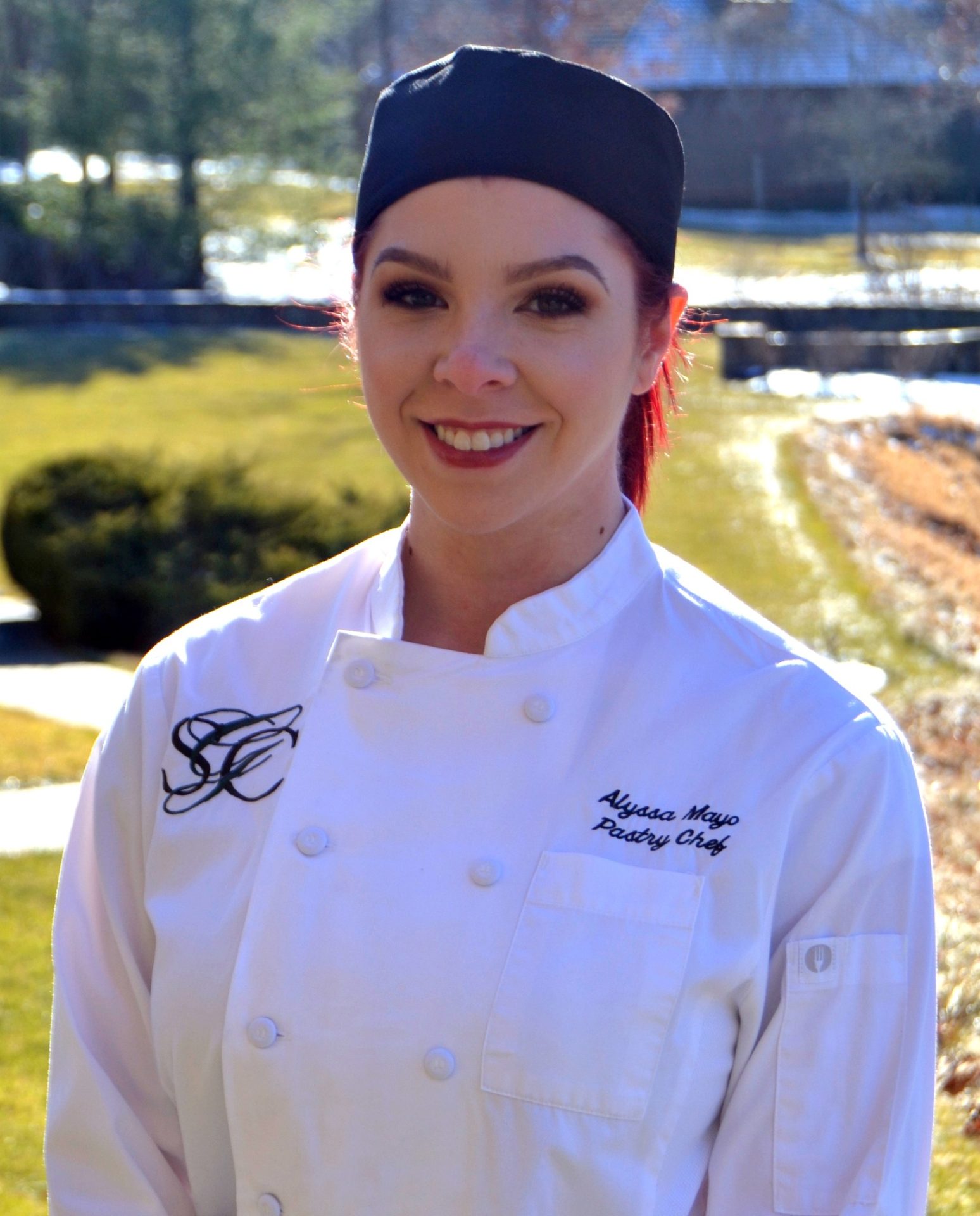 Harmony Ridge is excited to again welcome back The Greenbrier Sporting Club to the Lewisburg Chocolate Festival!  This year Head Pastry Chef Alyssa Mayo and her culinary team welcome you to the chocolate wonders of Alice in Wonderland.
Taste not one, but two amazing chocolate treats that mimick the little desserts and drinks Alice enjoys to make herself bigger or smaller in her magical wonderland: "Drink Me" – White Chocolate Black Raspberry Milk Shooter, and "Eat Me" – Cookies & Cream Petit Four.
The 15th Annual Lewisburg Chocolate Festival takes place Saturday, Apr. 8, from 11 a.m. to 3 p.m.  Tasting tickets for the Chocolate Festival can be purchased at www.lewisburgchocolatefestival.com.  Don't wait to get your tasting tickets!  Tickets sell out every year.