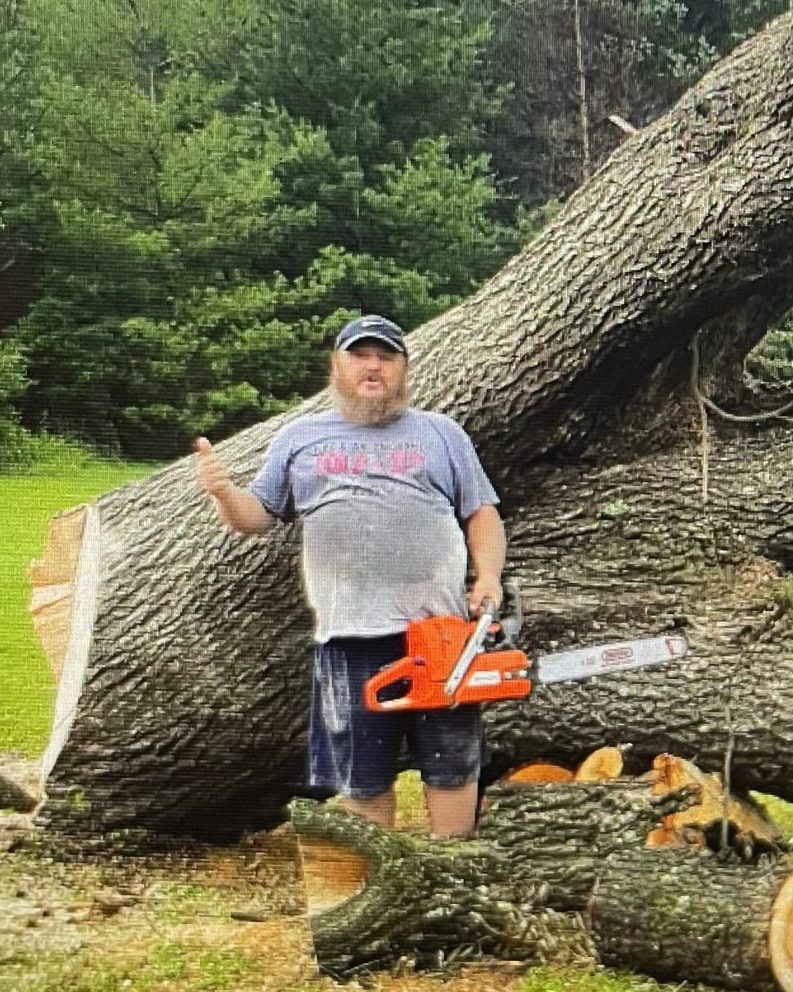 Riverside Rest – Silas Rosco Brown, 58, went home to be with the Lord on Tuesday, July 4, 2023.
Silas was born July 13, 1964 to the late Orvel and Annie Lucille Martin Brown.
Silas worked for Smith's Towing for many years, he logged and did tree work, worked for Ross when it was Ross's Express Mart, tore down old houses, and was always hauling scrap metal. There was never a job too big or too small that Silas couldn't handle. There was never a person in need that Silas didn't help. Silas was a member of Tri-County Volunteer Fire Company for over 20 years.
Silas was the man, the myth, and for sure the legend of Alderson. His love for Alderson was never doubted and for sure known by his actions, always wanting to help clean up or anything he could do to help.
Other than his parents, he was preceded in death by his father-in-law, Joseph Gunter; brothers, Junior, Roger, Roy; and sister, Rebecca Brown.
Those left to cherish his memory are his son, Silas Rosco Gunter and wife Crystal of Alderson; daughters, Jessica Gunter of Second Creek, and Tiffany Hall and companion Robbie Campbell; mother-in-law, Nettie Gunter of Alderson; six wonderful grandchildren, Kelsey Gunter, Wanda Gunter, Jennifer Hall, Edwin Hall, Jasper (Paw-Paw's cry-baby) Reed, and JoNetta Reed; brothers, Johnny Brown, James Brown, Jimmy Brown, and Frank Brown; sisters, Mary Hurley and husband Tom of Ronceverte, Virgie Fry of Alderson, and Barbara Martin and husband Donald of Alderson; a very special friend that was like a brother, Jason Smith of Riverside Rest; several cousins, nieces, nephews, and extended family and friends including his Tri-County Fire Company brothers and sisters; several step-grandchildren and step-great-grandchildren.
A wake was held at the River of Life Church of God in Alderson Saturday evening, July 8. Funeral Services were held at the "Mud Bog Pit" in Glen Ray on Sunday, July 9, where Pastor George Bryant officiated.
Fire and EMS departments, as well as wrecker companies, sent vehicles for the procession on Sunday.
Pallbearers were Jason Smith, Robbie Campbell, Brayden Copenhaver, Shannon Earhart, Michael Brown, David Gunter, and Robert Perry. Serving as Honorary Pallbearers were members of Tri-County and Alderson Volunteer Fire Departments.
Burial took place at the Stewart Gunter Cross Over Trails Cemetery at Clayton.
The Lantz family is honored to be caring for the family during their great time of need.