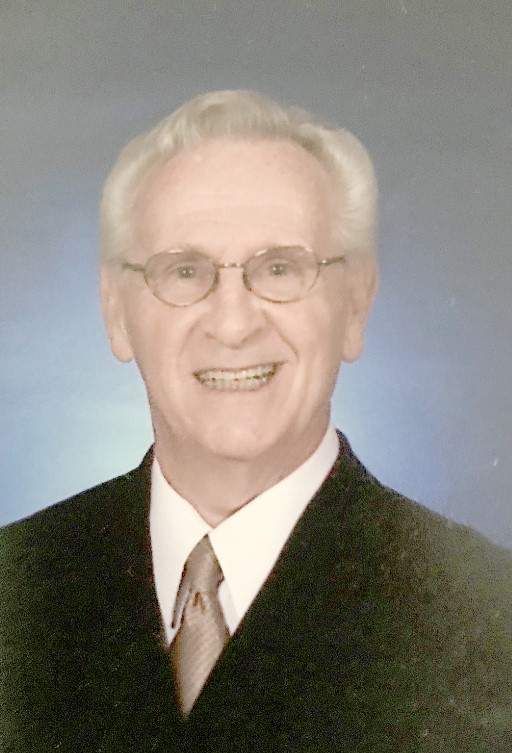 Alderson-Russell "Rusty" Wilson Hunter, 83, passed away Sunday, May 9, 2021, at his home, surrounded by his family.
He was born Oct. 2, 1937, in Alderson, a son of the late Roy Wilson and Elinor "Wessie" Louise (McCallister) Hunter.
After graduating from Alderson High School, Rusty attended West Virginia University and the University of Chicago. He proudly retired from the Department of Highways, where he worked in the Engineering Department. He was a devout member of the Johnson Memorial United Methodist Church, where he enjoyed teaching Sunday School in the nursery and was a member of the Men's Fellowship.
Rusty cared deeply for his community. He was a member of the Alderson Lion's Club, a former member and Trustee of Alderson Memorial Bridge Fund and devoted his time to the Alderson Fourth of July Celebrations, as well as coaching Little League baseball. He also served as a trustee for the Johnson United Methodist Church, and was a member of various committees.
He loved to spend time with his friends and was devoted to his family. He will be deeply missed.
Rusty is survived by his loving wife of 61 years, Patricia "Patty" Lee (Bryant) Hunter. He is also survived by son, Donald Roy Hunter and wife Beth, of Perkasie, PA;  daughter, Juli Anna Hunter Dolan and husband Scotty, of Goochland, VA; brother, Leslie "Jack" Lloyd Hunter and wife Willa (Lemons), of Alderson; five grandchildren; Ashley Paige Phillips, Chelsie Dolan Meacham and husband John, Cassi Lauren Hughes and husband Carter, of Goochland, VA and Jessica Murray Hunter, and Dereck, Murray Hunter, of Perkasie, PA ; three great-grandchildren; Taylor Anna Phillips, Aubrey Wehking Hughes, and John Leroy Meacham III "Jack"; as well as several loving nieces and nephews.
In addition to his parents, he was preceded in death by a brother, James Melvin Hunter.
In lieu of flowers, the family requests that donations be made to Johnson Memorial United Methodist Church, 104 N Monroe Street, Alderson, WV 24910.
In keeping with his wishes, Rusty will be cremated. A graveside service will be held at the Old Greenbrier Memorial Cemetery on Saturday, June 12 at 1 p.m., with Pastor Jeffrey Kanode and Reverend Sam Groves officiating.
Condolences and memories may be shared with the family online at www.lobbanfuneralhomes.com