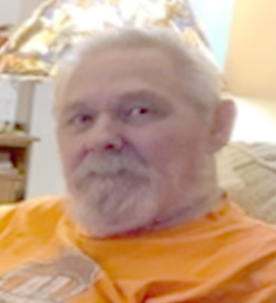 1952-2021
Chesterfield, VA-Ronald Carey, 68, passed away Tuesday, Nov. 16, 2021 in Bon Secour Hospital, Petersburg, VA.
Ronald was born Dec. 20, 1952 in White Sulphur Springs, to the late Harold L. Carey and Kathleen W. Carey.
He attended Greenbrier East High School and upon graduation he served an enlistment in the US Navy. He was employed by (and retired from) Old Dominion Power.
He was preceded in death by his parents, Harold and Kathleen Carey; his maternal grandparents, Newton and Thelma White, and paternal grandfather, Wheeler Carey.
He was a loving husband, father, sibling, and grandfather and will be greatly missed.
He is survived by his wife, Linda Carey, of Chesterfield, VA; his son, Jeremiah Carey, of Waynesboro VA; stepdaughter, Jeanette Hilman (Scott) and grandchildren, Ashley Garrett (Jessie) and Travis Hilman; four great-grandchildren; his brother, Donald Carey (Paula) of Oklahoma City; sister, Deborah Carey of White Sulphur Springs; and his niece, Melanie Carey and nephew, Dale Carey (Jamie) of Oklahoma City.
His passions were hunting, firearms and motorcycles. He will be missed by all his friends who shared those passions with him.
We will have an outdoor Memorial Service for Ronald (Ron, Ronnie) in April 2022 where we will all be able to share our favorite memories. We will send Memorial time and place information via social media in the spring.