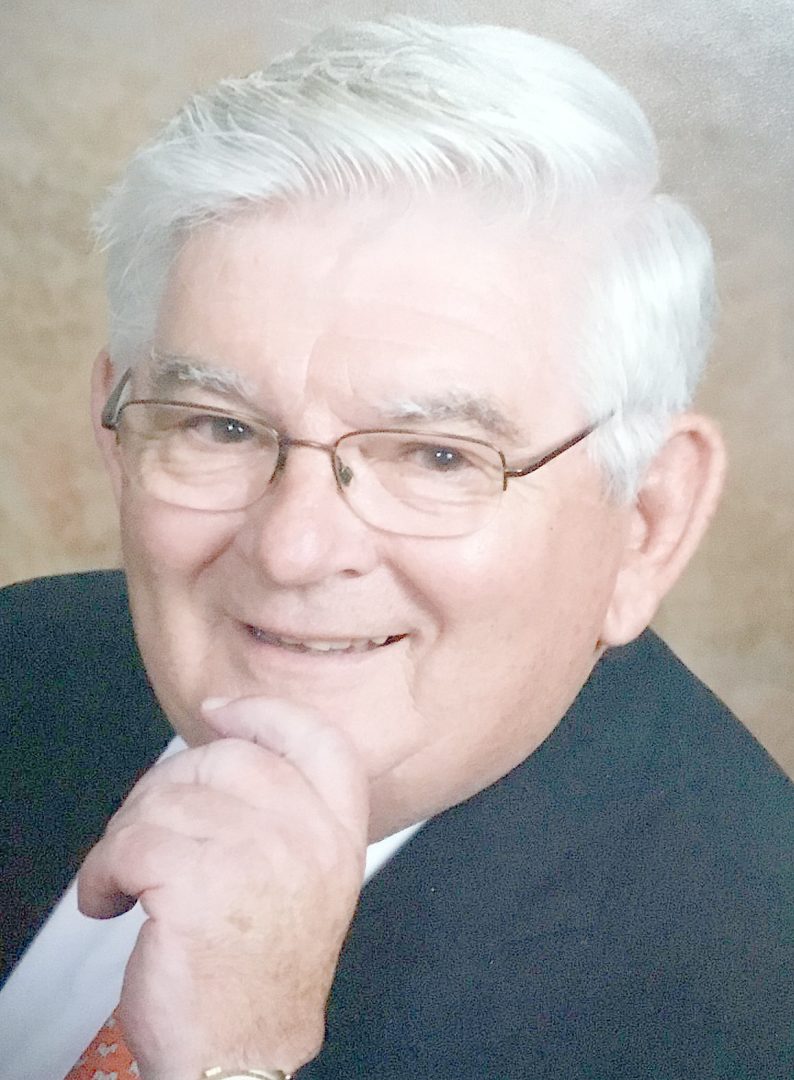 Fairlea-A good man has died. Ronald Benjamin Snyder passed away suddenly and unexpectedly at Greenbrier Valley Hospital, in Fairlea on Thursday, July 1, 2021.
Ron, as he was known to family, numerous friends, RBS family, church family, business associates and classmates, was born on Oct. 4 in Harrisonburg, VA, to Bennie and Bernice Snyder of White Sulphur Springs.
He graduated from Greenbrier Military School, where he played football and was a member of The Owls Club. Ron Snyder also graduated from Carnegie Institute of Technology, Pittsburgh, PA, with a degree in Civil Engineering in 1962. While attending Carnegie, he played intramural sports, sang with Greek Sing, and served as Grand Master of his Fraternity, Kappa Sigma. He served as a Commissioned officer in the United States Army with the Second Engineer Battalion, Second Infantry Division during which he participated in Swift Strike III. In 1964, he returned to White Sulphur Springs and the family business, RBS Incorporated. He served as President of the West Virginia Contractors Association, President of the Builders Supply Association of West Virginia and Chairman of the Board, First National Bank in Ronceverte.
Ron was always expanding his knowledge, shown by his many hobbies and interests which included reading, walking, traveling and playing golf. A hobby he took great pleasure in was aviation. Early in life, he earned his single engine, multi-engine and instrument ratings and was an avid flyer in his free time. Ron also loved singing with the Old Stone Church Choir and with Treble and Bass. He was a faithful member of the Old Stone Church for over 50 years. Ron loved and cherished spending time with his grandchildren. He was a strong patriarch of his family, a good friend to all, and had a strong work ethic. Ron was a man of honor and integrity and always had a warm smile or hug for everyone.
Ron Snyder is survived by his loving wife, Suzanne; sons, William Benjamin Snyder and wife Anita of White Sulphur Springs, and David Bradford Snyder and wife Kathryn of Lewisburg; loved and cherished grandchildren, Madison, Adam, Gillian, and Benjamin; brothers, Dr. Mathew Dennis Snyder and wife Sophia of Philomath, Oregon and Stephen Douglas Snyder of Gig Harbor, Washington; a niece and nephews.
He was preceded in death by his parents, Bennie and Bernice Snyder of White Sulphur Springs and sister, Janice Sharon Butler.
A Celebration of Life will be held, Saturday, July 17, at 11:30 a.m. at Old Stone Presbyterian Church, Lewisburg, with a reception following. In lieu of flowers, gifts may be given in his name to Old Stone Presbyterian Church or the Greenbrier Valley Theater, Lewisburg, WV.
Wallace & Wallace Funeral Home in Lewisburg is in charge of arrangements. Please send online condolences by visiting www.WallaceandWallaceFH.com.