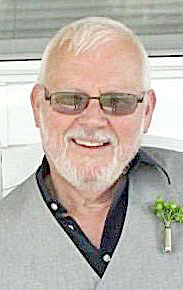 Crawley-Ricky Allen Spinks, 65, passed Saturday, Apr. 3, 2021, at CAMC Teays Valley, Hurricane, WV, following a sudden illness.
Rick was born May 1, 1955, in Clintonville, the son of Anna Laura Flint Spinks and the late Wilford A. Spinks. Also, preceding Rick in death is his Father-in-law, James D. Steele.
He was a member of Sinking Creek Baptist Church, but attended West Point Baptist Church in Asbury. Ricky graduated from Greenbrier East High School in 1973. While in high school he started working with the Kroger Company and retired as head grocery clerk in the spring of 2019. He was a lifetime member of the NRA with Benefactor status. Rick loved fishing and target shooting and was an excellent gunsmith.
Rick loved spending time with his "best friend" Sawyer and he was looking forward to loving on his new grandchildren.
In addition to his mother, Anna Laura Spinks of Crawley, he is survived by his wife, Juanita "Spunky" Steele Spinks; daughters, Ashli Marie Bartlett (Reney) of Palm Bay, FL and Rikki Lynn Parker (Eric) of Eleanor, WV; grandsons, Aiden Parker and Sawyer Parker of Eleanor and Emery Bartlett due in May; granddaughters, Rianna and Peyton Bartlett of Peoria, AZ, and Celia Parker of Eleanor; sister, Brenda Buis (Terry) of Tallmadge, OH; brothers, Berry Spinks (Cindy) of Winchester, VA and Terry Spinks (Anne) of Port Charlotte, FL; mother-in-law, Rolonda Steele of West Melbourne, FL; brother-in-law, Mike Steele (Lisa) of West Melbourne, FL; sister-in-law, Kelly Hutchinson (Mike) of Charleston, WV; grandfather-in-law, Herbert Walker of Diamond, WV; and many cousins, nieces and nephews.
Funeral services for Rick will be held Sunday, Apr. 11, at 2 p.m. at the Wallace & Wallace Funeral Home in Lewisburg with Rev. Ron Miller officiating. Interment will follow in Wallace Memorial Cemetery, Crawley.
The family will receive family and friends Saturday, Apr. 10, from 6 until 8 p.m. at the funeral home.
A special Memorial Service will be held this summer at Wallace & Wallace Funeral Home in Lewisburg for family and friends that are unable to attended services this weekend.
In lieu of flowers, the family suggestions that memorial contributions be made to West Point Baptist Church mission fund; c/o Karen Lemons, 754 Claude Miller Road, Asbury, WV 24916.
In keeping with COVID 19 regulations people in attendance should wear masks and social distance.
Wallace & Wallace Funeral Home in Lewisburg is in charge of arrangements.
Please send online condolences by visiting www.WallaceandWallaceFH.com