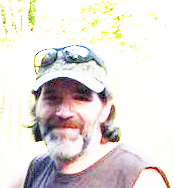 Lewisburg – Richard "Rick" Johnson passed away unexpectedly on Monday, Apr. 10, 2023, son of the late Jerlean Faye White and Earl Grant Johnson. He passed from natural causes.
He was born on Apr. 10, 1962, at Allegheny Regional in Clifton Forge. Rick was a longtime resident of Lewisburg first attending Lewisburg Elementary then later graduating from Greenbrier East High School. Rick was a beloved family member and friend to many. He was an enthusiast of the outdoors and nature. He enjoyed hunting, fishing, camping, and sitting around a good campfire. He enjoyed the simple beauty the outdoors had to offer such as listening to the river flow by, watching the wildlife that fill our area, and observing the amazing sunsets our mountains have to offer. Rick also enjoyed being at home with good company watching a great Mountaineer game. He was a generous kind soul that would open his home to others for a visit anytime. He was a current employee at Four Jaks.
There will be a gathering for family and friends on Saturday, Apr. 22, from 4 to 6 p.m. at his family home, 171 Ash Lane, Lewisburg WV 24901.
Online guestbook can be signed at www.morganfh.net. Arrangements by Morgan Funeral Home, Lewisburg, WV.