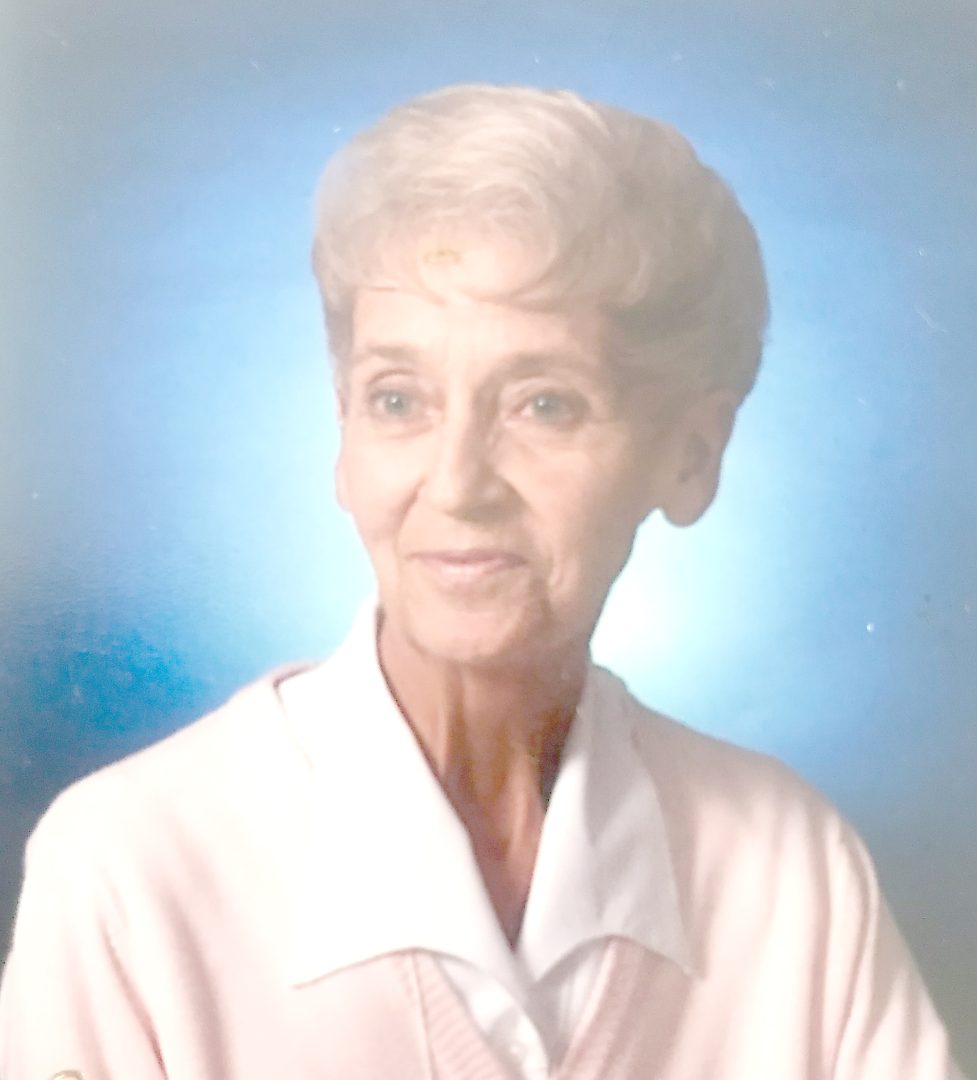 On Thursday, Dec. 16, 2021, a beautiful soul went home. Patricia Lee Bryant Hunter was 81 years old. Born May 17, 1940, she was the daughter of Rufus Donald Bryant and Anna Louis Patton Bryant. And sister to Donna Kay Bryant.
Patricia was married to the love of her life, Russell Wilson Hunter for 61 years.
Her mom, dad, sister, and husband were all waiting to greet her with love.
Rusty and Patty together created a beautiful family: son, Donald Roy Hunter, his wife Beth Murray Hunter, and daughter, Juli A Hunter Dolan and her husband, Brian Scott Dolan.
Patty graduated from Alderson High School in 1958 and continued her studies at Marshall University. She had many talents, and her generosity was endless. She helped raise many children during her 30 years at Alderson Elementary as school secretary. Many people were blessed with her talent as an organist starting at age 16 at Greenbrier Baptist Church and at her church Johnson United Methodist, she played her beautiful music into her seventy's. Mom's talent truly was a gift from GOD. Mom's life was full of Love. Love for GOD love for friends but her love as a grandmother was unmeasurable and her greatest joy. Ashley Paige Dolan Phillips, Chelsie Brooke Dolan Meacham, John Leroy Meacham, Cassi Lauren Dolan Hughes, Aubrey Carter Hughes, Derek Murray Hunter, Jessica Murray Hunter, and four beautiful great-grandchildren, Taylor Anna Phillips, Aubrey Wehking Hughes, John Leroy Meacham III, and Charlotte Scott Meacham.
Patty left her family and friends with a lifetime full of love and beautiful memories that will be cherished every day. Thank you, Mom, and goodbye for now until we see you again at our heavenly home.
A memorial service will be held at Johnson Memorial United Methodist Church in Alderson on Feb. 5 at 1 p.m.
In lieu of flowers donations can be made to the organ fund at the Johnson Memorial Methodist Church, P.O. Box 477, Alderson, WV 24910. All friends are welcome. Mom loved you all.
Online condolences and memories can be shared with the Hunter family at www.lobbanfh.com